A PETA Asia investigator visited 10 of the more than 300 circuses and animal-training facilities in Suzhou, China, and what the eyewitness uncovered was heartrending.
Bear cubs are chained by their necks and tethered to a wall. This forces them to remain upright, sometimes for hours on end, in order to train them to walk on their hind legs.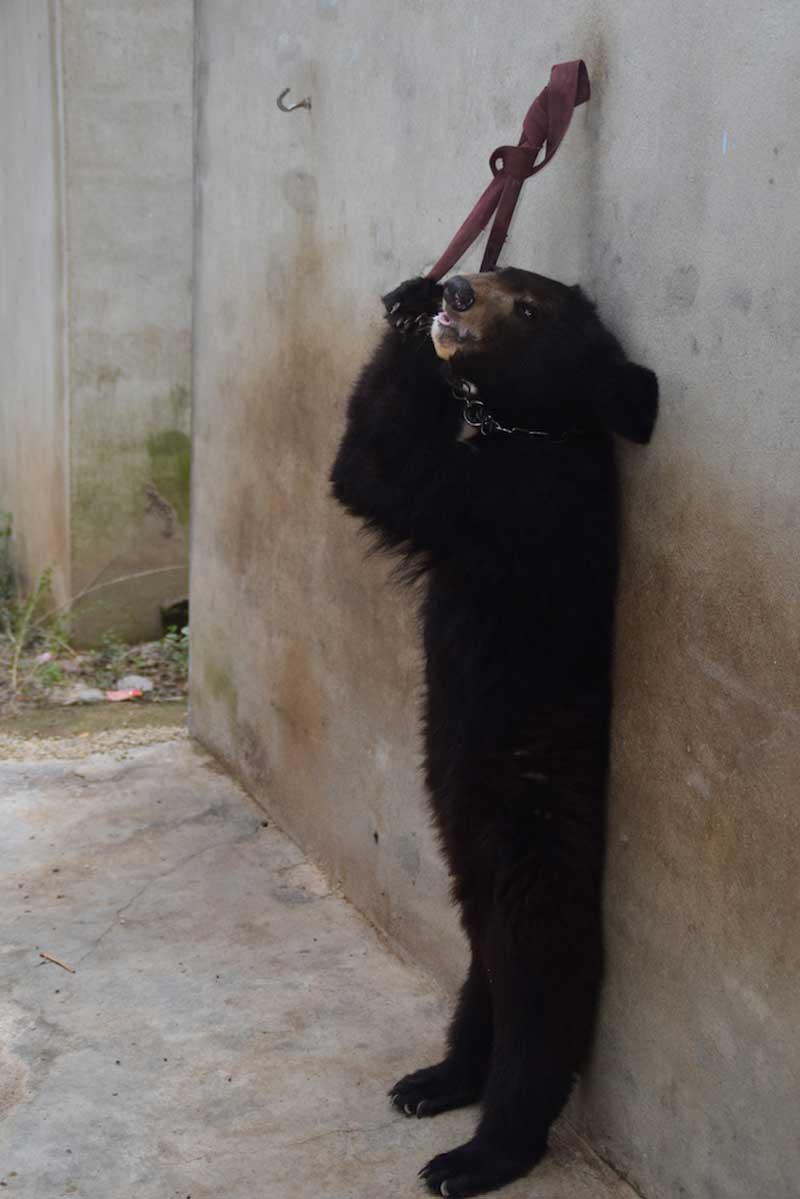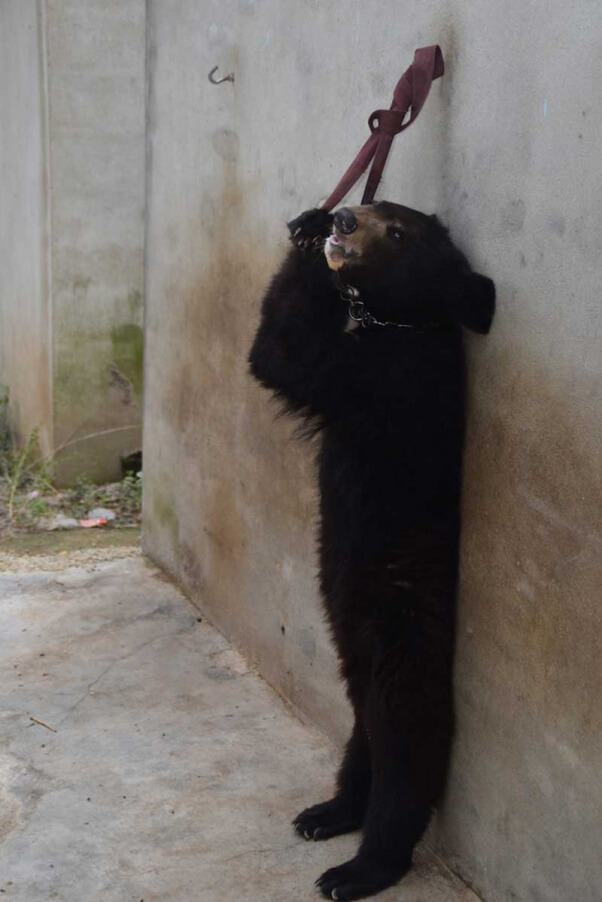 Their spirits are broken. They quickly learn that despite how tired and scared they feel, they must continue to stand or they could choke or hang themselves.
Some are even tethered upright inside cages.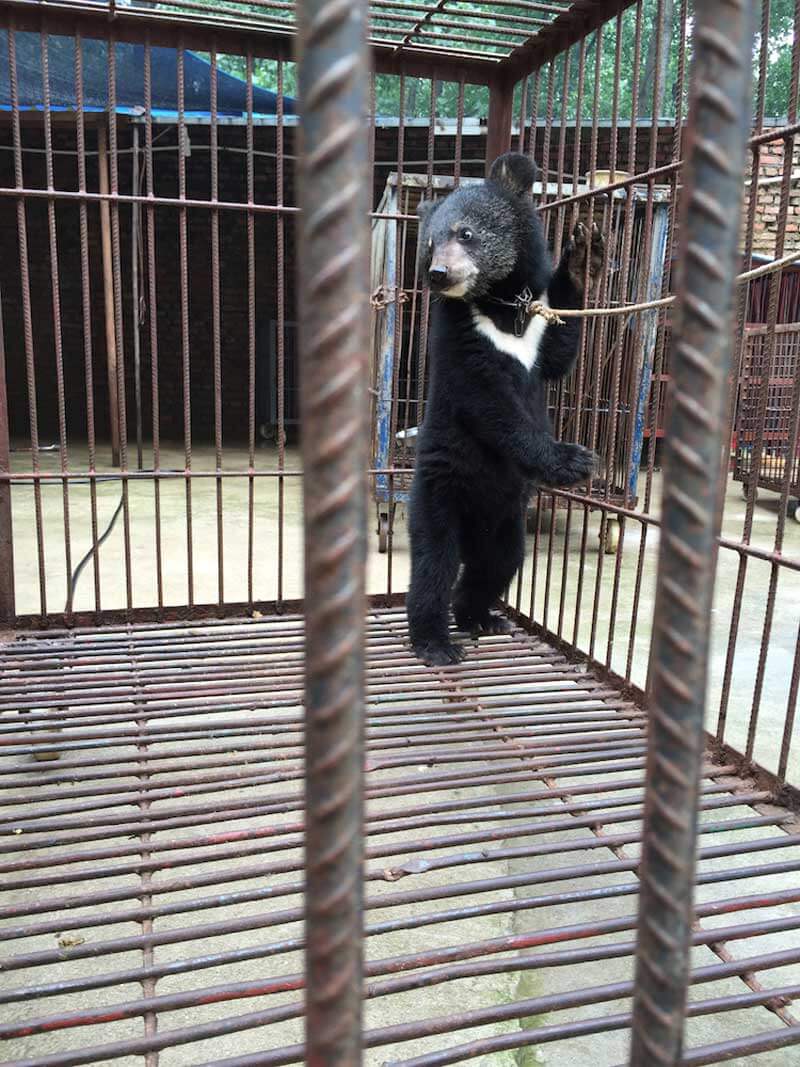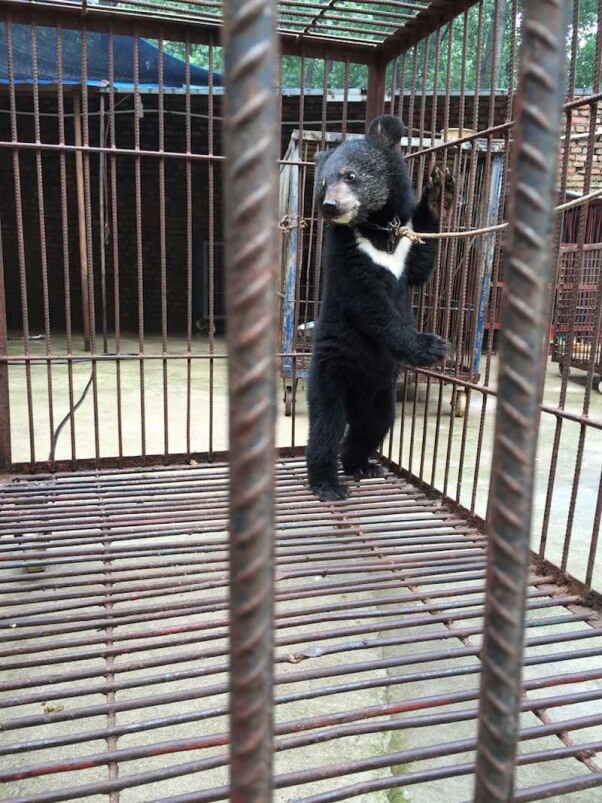 These young bears reached for each other in what appears to be an attempt to comfort one another as they struggle.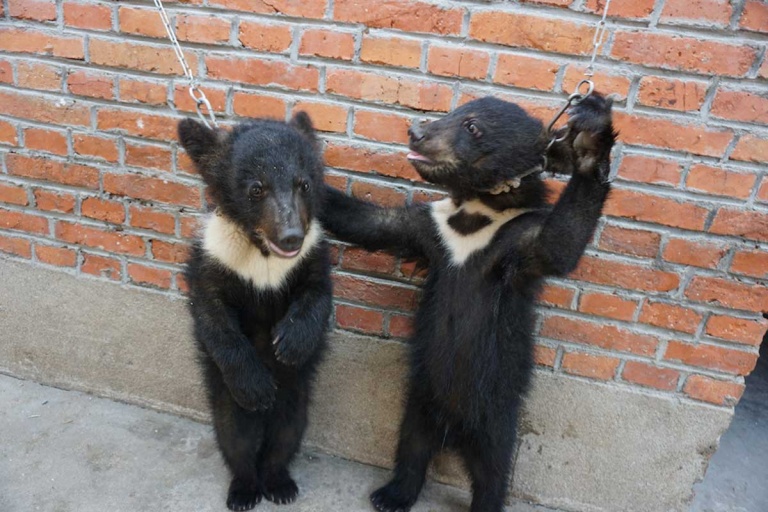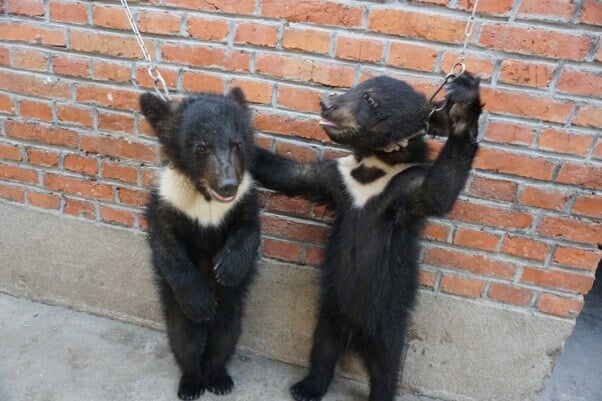 "Over the long term that causes permanent joint damage or even necrosis and paralysis. … [T]he animals often acquire these problems in their youth, meaning they suffer for the rest of their lives."

 — Jin Yipeng, deputy professor of veterinary medicine at China Agricultural University
Some bear cubs are tethered by a short rope to a hook in the ground, making it impossible to move more than a few inches in any direction.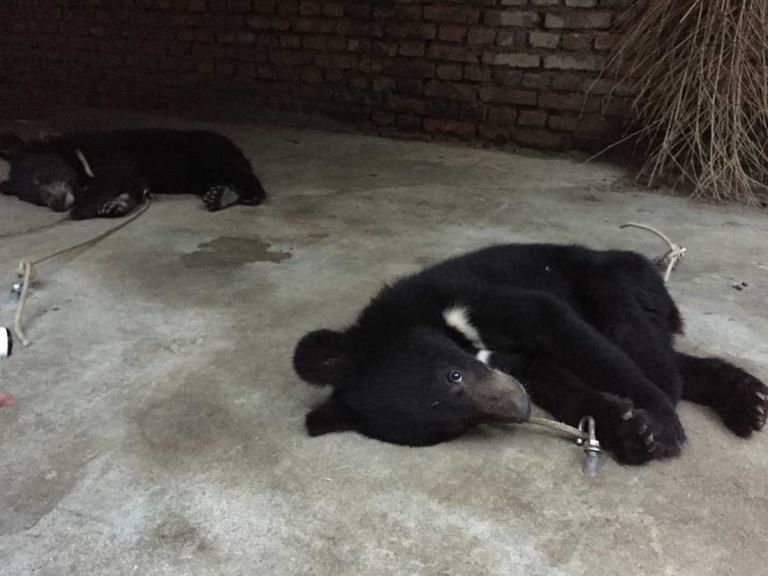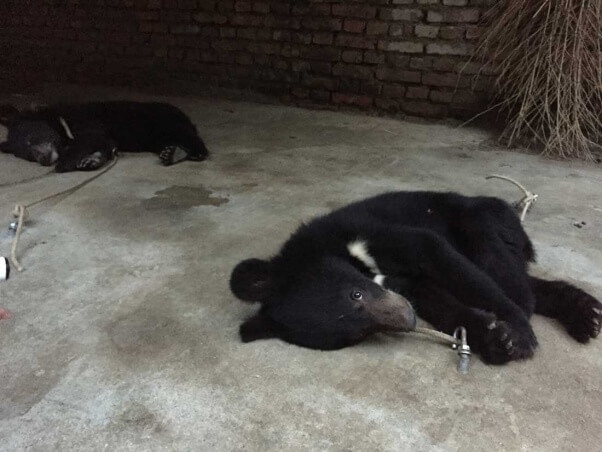 Bears are also forced to jump over objects, walk on their hands, and perform other confusing tricks.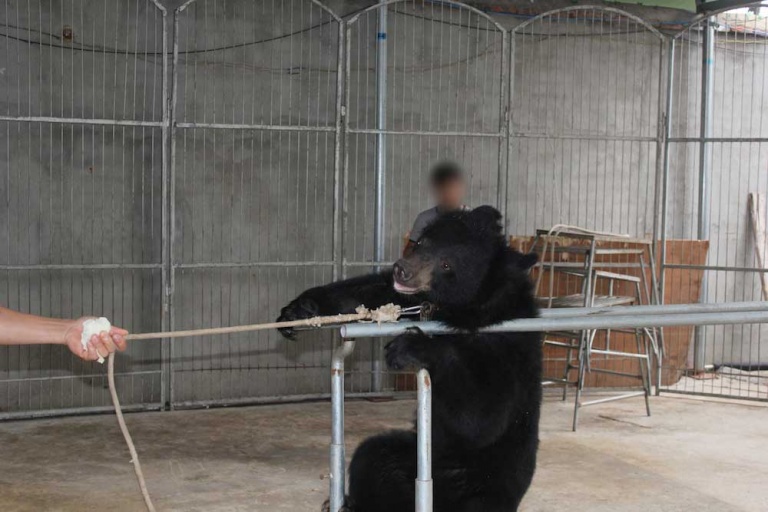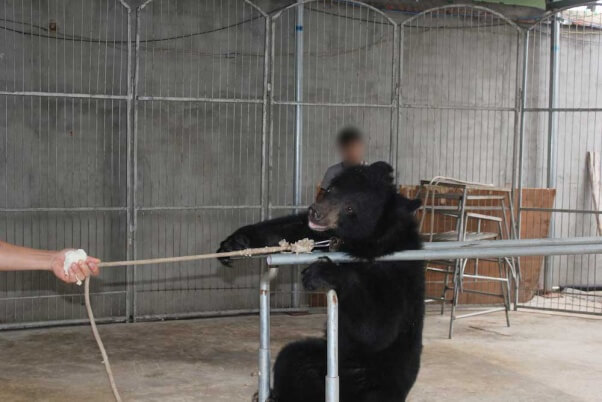 They repeatedly resist, but trainers yank on their neck ropes, drag them, grab them by the fur on their backs, yell at them, and force them to continue. If they make a mistake, they're hit with a stick.
The snouts of some of the bears are pierced with metal rings, often without painkillers. Trainers tie ropes to the rings to lead the animals around.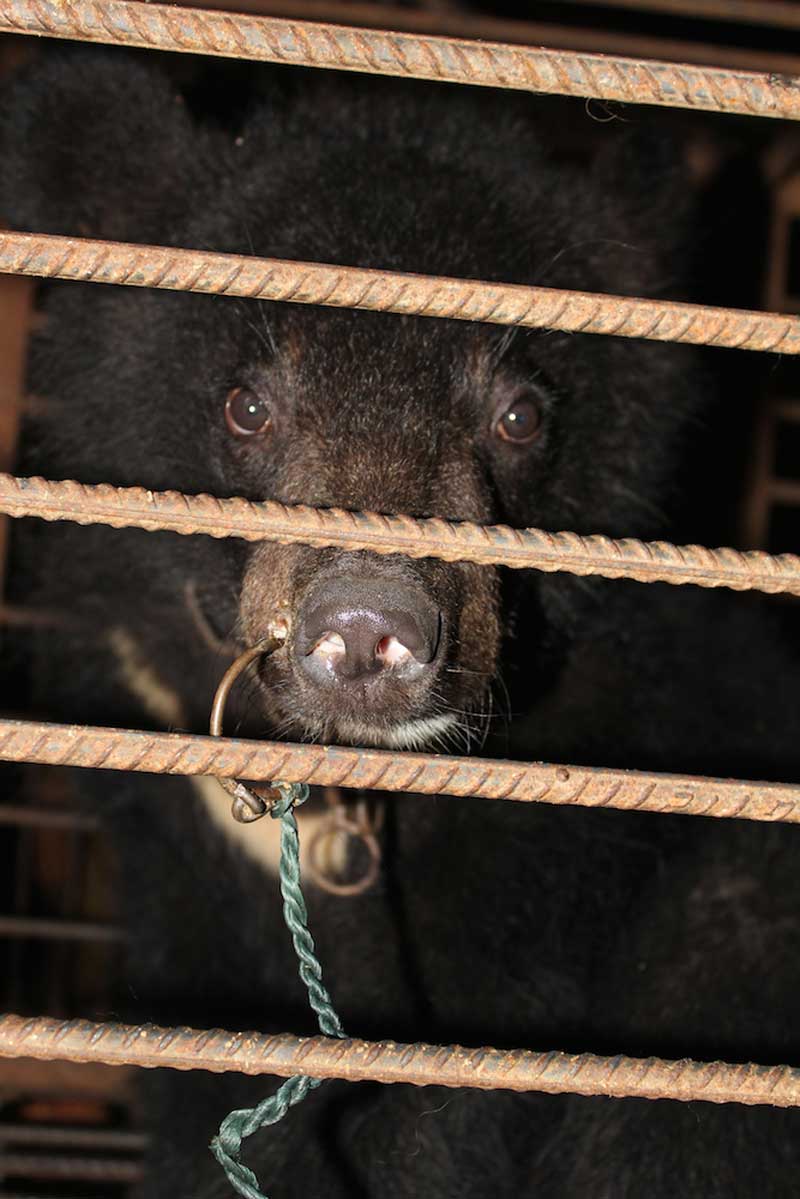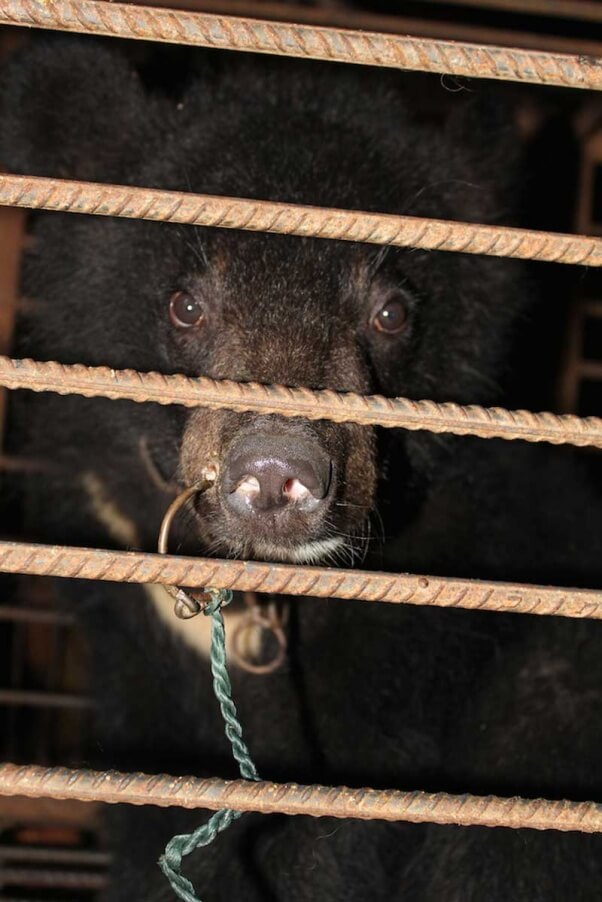 When they aren't being forced to perform, the bears are crammed into barren, metal cages.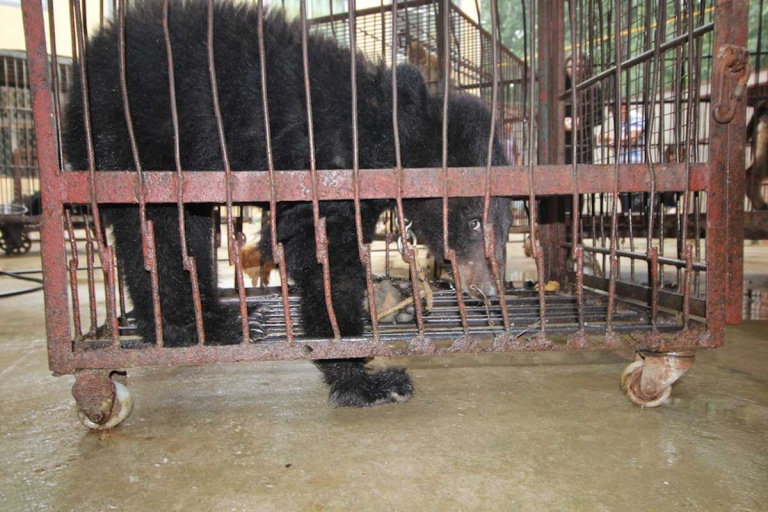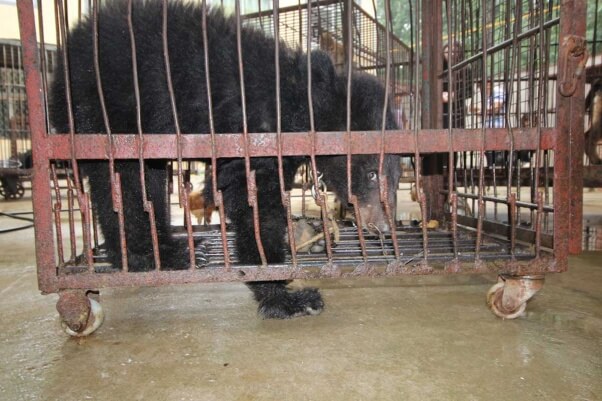 They cry out, pawing and biting at the bars, desperate to escape.