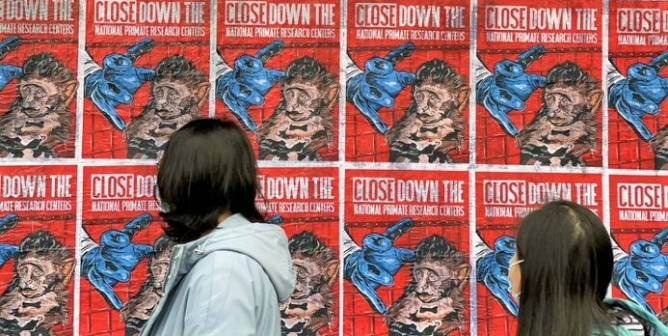 Praxis
Praxis is a Latin American illustrator and stencil artist who uses his talents to promote animal rights and make positive changes.
Take Action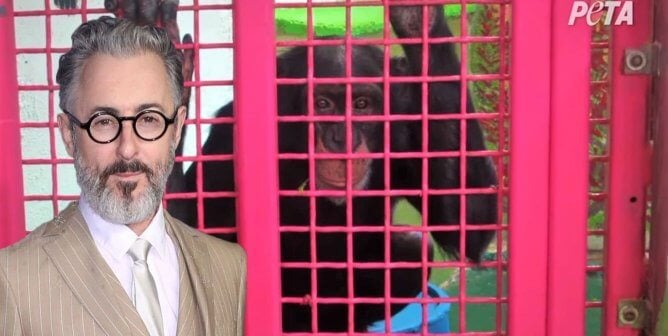 Alan Cumming has doubled PETA's reward for information leading to the discovery of the whereabouts of Tonka the chimpanzee.
Take Action
© StarMaxInc.com | A chimpanzee at Missouri Primate Foundation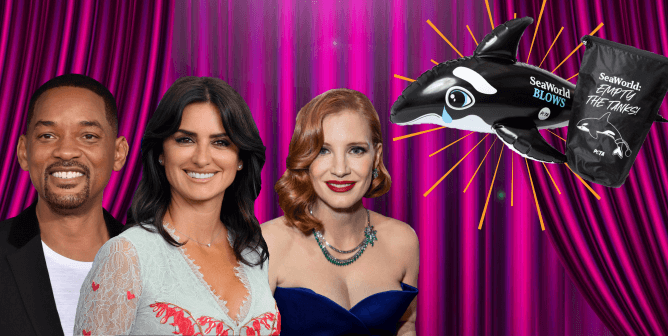 Thanks to PETA, this year's top Oscar® nominees can make a splash and help the animals suffering at "abusement" parks like SeaWorld.
Take Action
© StarMaxInc.com
Get PETA Updates
Stay up to date on the latest vegan trends and get breaking animal rights news delivered straight to your inbox!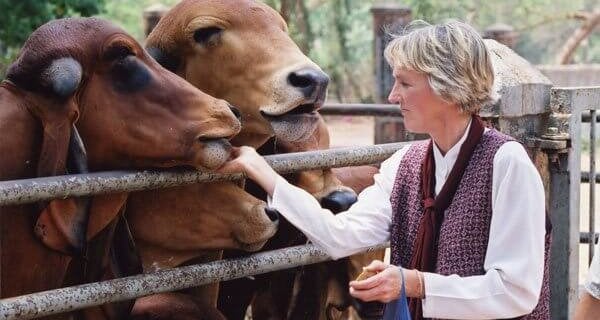 "Almost all of us grew up eating meat, wearing leather, and going to circuses and zoos. We never considered the impact of these actions on the animals involved. For whatever reason, you are now asking the question: Why should animals have rights?" READ MORE
— Ingrid E. Newkirk, PETA President and co-author of Animalkind