U.S. troops were caught on video proudly drinking blood from beheaded cobras, gutting and eating live geckos, killing chickens with their bare hands, and chomping on the live bodies of other animals while their comrades feverishly cheered them on. The gruesome scenes—more reminiscent of a fraternity hazing ritual than military training—took place during the Cobra Gold 2020 military exercise. Thousands of U.S. troops participate in the annual event held in Thailand in conjunction with the Thai military and other nations' armed forces, ostensibly to learn how to survive when stranded in a jungle.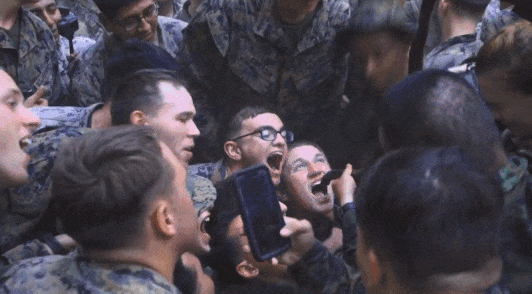 In 2020, PETA fired off a letter to the Marine Corps commandant as well as a letter to the then-secretary of defense, urging them to end the use of live animals during this training. In those letters, we provided numerous animal-free options for the purported survival training and pointed out that the killing and consumption of wild animals poses a dangerous threat of zoonotic diseases akin to the novel coronavirus. In 2021, we also filed a petition for rulemaking with the U.S. Department of Defense, urging it to begin regulatory proceedings to eliminate the cruel bloodlust-killing of animals in this exercise.
Please join us by taking action below.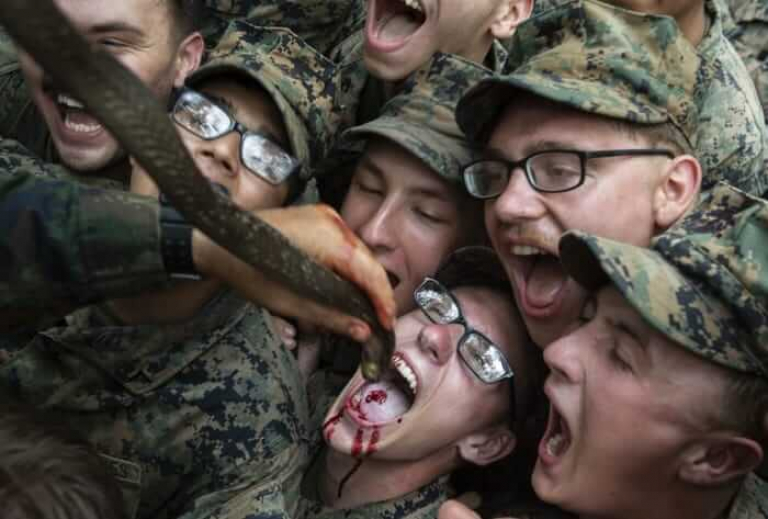 After you've signed the alert, please post polite comments on the Facebook and Twitter accounts below and urge the U.S. Marines, the U.S. Department of Defense, and the Thai Ministry of Defence to eliminate the use of live animals in Cobra Gold exercises. Please don't skip these important steps.
U.S. Marine Corps:
U.S. Marine Corps Cobra Gold Facebook Page
U.S. Marine Corps Forces–Pacific Twitter Account
U.S. Department of Defense:
U.S. Department of Defense Facebook Page
U.S. Department of Defense Twitter Account
Thai Minister of Defence:
THAI MINISTER OF DEFENCE FACEBOOK PAGE