As if horse racing weren't already horrifying enough, the archaic practice is mimicked by the cruel Banana Derby, which forces capuchin monkey "jockeys" to ride dogs around a racetrack at high speed. They're violently jerked up and down and side to side, putting them at risk of serious physical injury.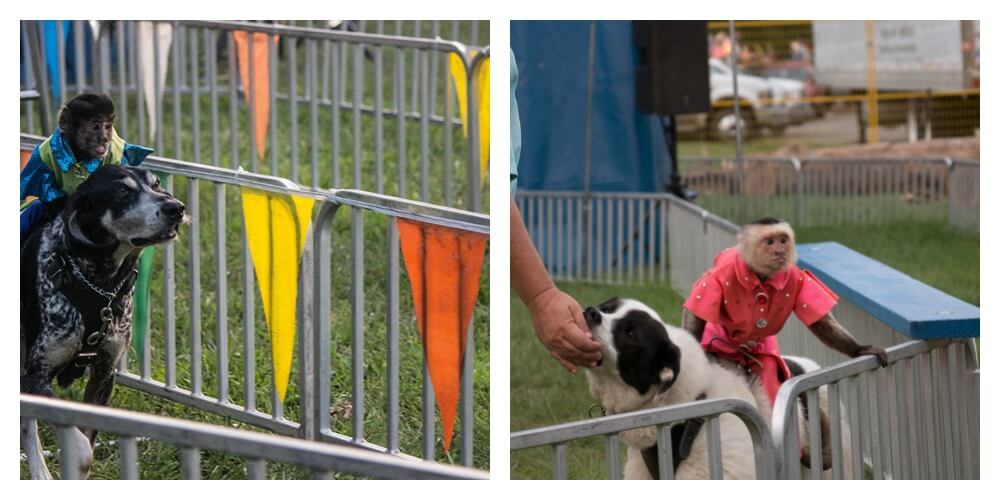 Monkeys forced to perform in these races were taken away from their mothers shortly after birth—a practice that is deeply cruel to both the babies and their mothers. Banana Derby exhibitor Philip Hendricks has been cited by the U.S. Department of Agriculture for failing to provide animals with adequate space, environmental enrichment, and clean, wholesome food. The monkeys are also forced to pose for photos with tourists, which is dangerous to both the monkeys and humans.
Displaying monkeys and other wild animals at public venues is extremely stressful for them and is never in their best interests. Please send a polite message to the manager of these fairs urging them to cancel the upcoming Banana Derby.
Tammy Blair
Fair Manager
Upper South Caroline State Fair
[email protected]
Please feel free to use our sample letter, but remember that using your own words is always more effective.