Life wasn't always "fluffy" for Pancake, who was abandoned and left chained after her owner died of COVID. But then PETA flipped the script. See her now!
The National Institute of Allergy and Infectious Diseases has spent 36 years infecting and killing monkeys to develop an effective HIV vaccine. It has failed.
Urban Outraged is a killer shopping experience by PETA that brings new meaning to the question "Who are you wearing?"
Video: Thousands of beagle dogs and puppies are confined to barren kennels and cages 24/7 at a factory farm that sells them for experimentation. Help them today!
Umamicart joins more than 30,000 retail outlets that have cut ties with coconut milk brands that use coconuts picked with forced monkey labor. Help us keep the pressure on Walmart and Publix to do the same.
PETA is urging Del Mar and Santa Anita officials to bar trainer Bob Baffert, pending the outcome of a necropsy and an investigation into Medina Spirit's death.
After PETA unearthed new federal case files documenting animal suffering in NIH laboratories, we're demanding a zero-tolerance policy at the agency.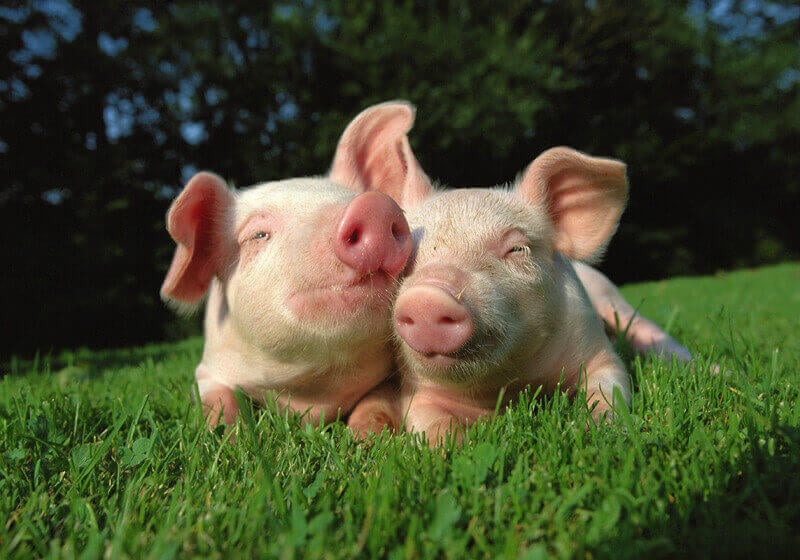 Order Your Free Vegan Starter Kit
Need some help starting your vegan journey? We've got you covered.
For over 12 years, Guinness has been held in solitary confinement inside a government laboratory. He is so distraught that he rips out his own hair.
Urgent Alerts
Change the World for Animals—Take Action Now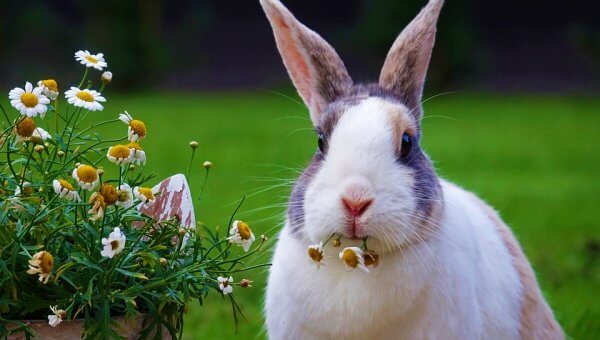 Search Cruelty-Free Companies
PETA's Beauty Without Bunnies program is the ultimate resource for conscientious shoppers, making the quest for cruelty-free products as easy as pie.
What PETA Stands For
People
I am you, only different.
Human beings create temporary and arbitrary boundaries to exclude beings who aren't like them. Human beings have justified wars, slavery, sexual violence, and military conquests through the mistaken belief that those who are "different" do not experience suffering and are not worthy of moral consideration.
---
Ethical
Do unto others as you would have them do unto you.
We are taught the Golden Rule as young children, and all major religions teach principles of nonviolence and kindness. The Rev. Dr. Martin Luther King Jr. said, "Injustice anywhere is a threat to justice everywhere." Ethical treatment—the Golden Rule—must be extended to all living beings: reptiles, mammals, fish, insects, birds, amphibians, and crustaceans.
---
Treatment
Animals are not ours to experiment on, eat, wear, use for entertainment, or abuse in any other way.
All beings desire freedom to live a natural life, according to their inherent desires and instincts. While the lives of all beings necessarily involve some amount of suffering, human beings must stop deliberately inflicting suffering on all beings for our own selfish desires. We lose nothing in replacing a cheeseburger with a veggie burger or a leather purse with a fabric one. But beings we exploit lose their lives just for our fleeting fancy.
---
Animals
We are all animals.
We believe all beings deserve liberty and respect not because they share the characteristics we admire in ourselves but because they are living beings. We share the same evolutionary origins, we inhabit the same Earth, and we are ruled by the same laws of nature. We are all the same.
© Jo-Anne McArthur / We Animals
Learn More about what PETA stands for
How much more video footage of suffering animals will it take for the ASPCA, HSUS, and Compassion in World Farming (CIWF) to stop promoting sham "standards" for factory farms? Find out how you can help.
Get PETA Updates
Stay up to date on the latest vegan trends and get breaking animal rights news delivered straight to your inbox!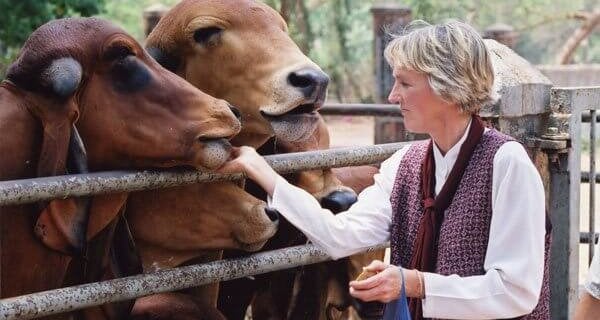 "Almost all of us grew up eating meat, wearing leather, and going to circuses and zoos. We never considered the impact of these actions on the animals involved. For whatever reason, you are now asking the question: Why should animals have rights?" READ MORE
— Ingrid E. Newkirk, PETA President and co-author of Animalkind