Share the World Curriculum Kit
This lesson plan is designed to help teachers introduce animal rights issues to their students. If you're an educator, please feel free to adapt this material to fit your needs, and contact us if you need help incorporating this activity into your curriculum!
Suggested grade levels: Kindergarten–5th grade
Type of resource: Worksheets
Objectives: First, define the "Golden Rule" and learn how it applies to humans and animals. Then, learn what to do to help an animal in danger in order to develop empathy for animals.
Issues covered: Empathy for animals, wildlife, companion animals
Share the World is an educational program that's designed to help your students better understand and appreciate the animals with whom we share our world. Using the worksheets, your students will develop more compassion and empathy for animals and other people—and they'll also practice reading, writing, and basic math skills.
Our printable, full-color teacher's guide states the program's objectives, provides presentation suggestions, models answers to the questions for each activity, and includes thoughtful follow-up activities to extend this compassionate lesson even further.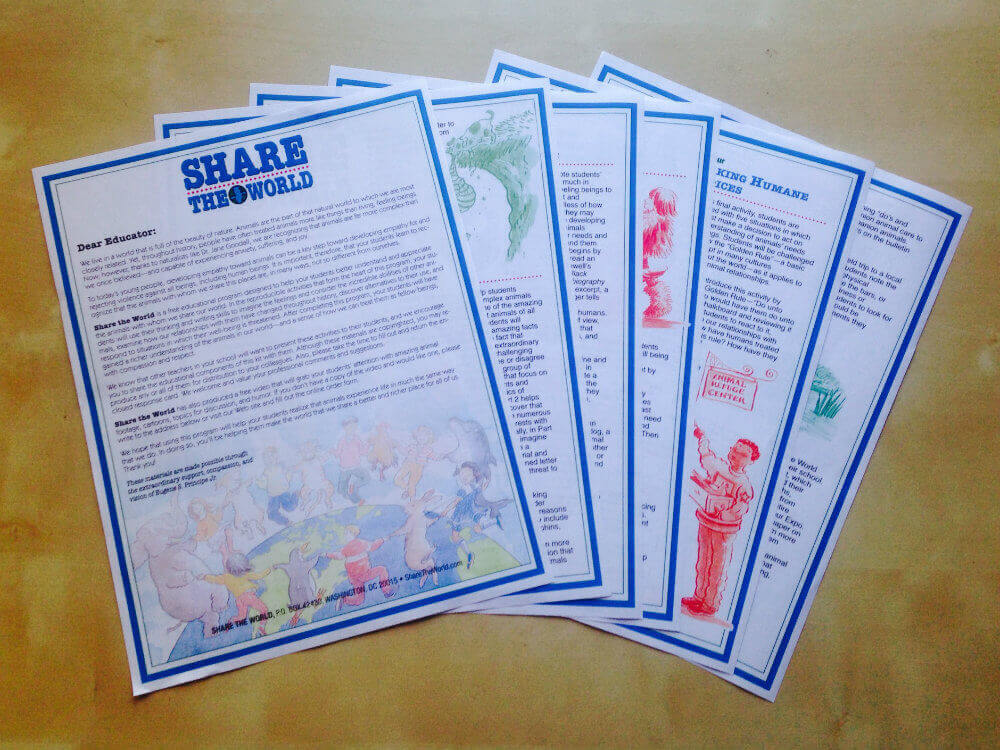 Our worksheets, which are made just for students, can be printed for your whole class.
Print the "Animals and Their Feelings," "The Amazing World of Animals," "Changing Times, Changing Minds," and "Making Humane Choices" worksheets.
Print the "Animals and Their Feelings II—A Reading Unit" worksheet.
Print the "Animal Companion Overpopulation" math worksheet.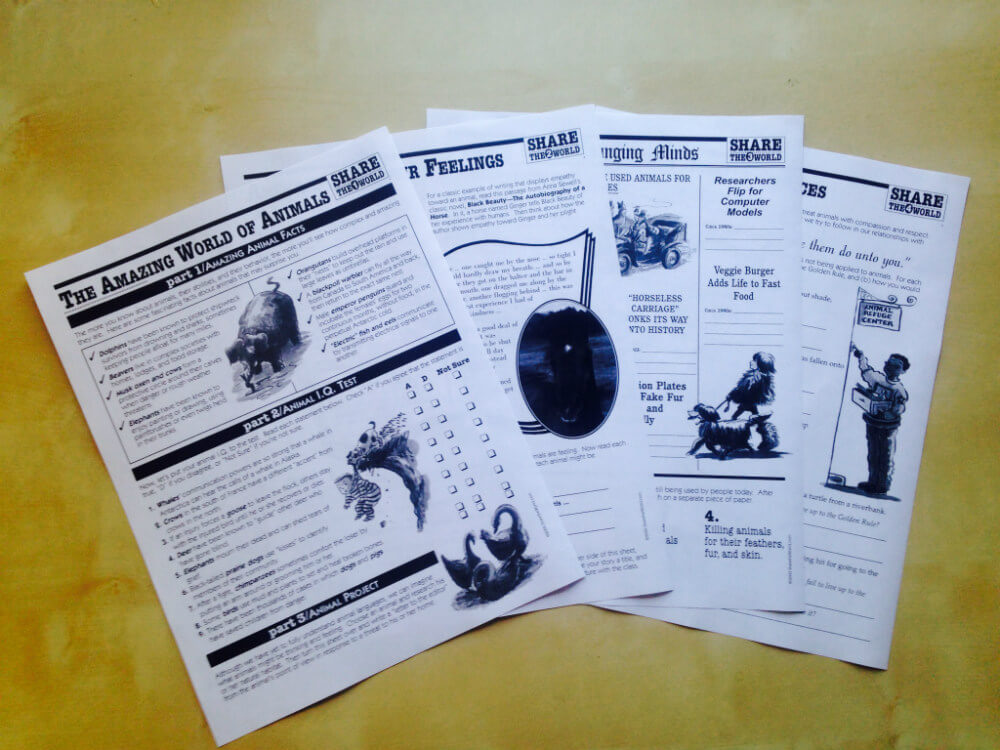 Your students will learn invaluable lessons about animals, life, compassion, and respect. Humane education made easy!