Alternatives to Dissection
Educators at all levels are increasingly choosing alternatives to animal dissection to meet their students' needs in the classroom. These modern teaching methods—including interactive computer simulations and clay models—save animals' lives, cost less than animal dissection, are suitable for all students, and are more effective than animal dissection.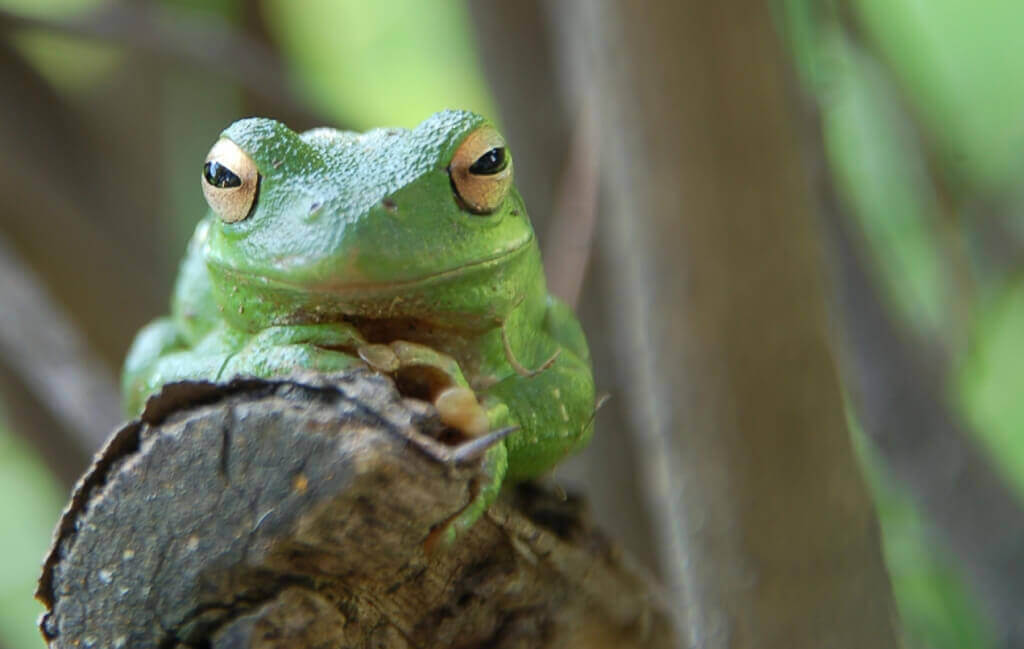 FreeImages.com/Roberto Valdés
In nearly every comparative study ever published, students taught using non-animal methods such as interactive computer simulations tested as well as or better than their peers who were taught using animals for dissection and other animal-based exercises. Methods such as narrated software programs with physiology animations or well-labeled anatomical models allow students to learn more efficiently without being distracted by the gore of cutting up dead animals and trying to differentiate the discolored body parts. Using alternatives, each body system can be studied and virtually "dissected" repeatedly until students are confident with the material, unlike actual dissection in which each system is ablated and displaced and the specimen is discarded at the end of the lesson. Studies show that students prefer these alternatives and find them to be a more enjoyable learning tool.
Non-animal methods benefit educators by substantially lowering the cost and time associated with anatomy laboratories: Materials need only be purchased once and can be used indefinitely, and they omit the set-up and clean-up time associated with using animal specimens.
The National Science Teachers Association (NSTA) and the Human Anatomy and Physiology Society (HAPS) now approve the use of alternatives as complete replacements for animal dissection. The NSTA, HAPS, and the National Association of Biology Teachers also encourage teachers who do offer dissection to be responsive to students' objections to animal dissection and to be prepared to provide alternatives. Internationally, in 2011 the government of India issued guidelines banning dissection and experimentation on animals for teaching students and now requires the use of modern non-animal methods instead.
A thorough review of the scientific research on the educational, ethical, and economic benefits of non-animal science teaching methods is available in this informational brief.
Many teachers and schools have replaced animal dissection altogether, in favor of modern alternatives. At least 15 states and scores of individual districts and schools at all levels have laws or policies to ensure that students in classes that don't replace dissection are given the option to learn biology by instead using one of the many humane alternatives available. If your state or school is not among those that guarantee students' right to choose, request an educator dissection pack. This pack will provide you with information on alternatives to dissection and advice about changing school policy.
Featured Programs
Digital Frog 2.5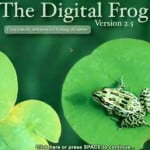 A full, physician recommended, interactive frog dissection, Digital Frog 2.5 includes all major body systems, an in-depth anatomy section with more than 70 detailed screens, and an ecology section that examines the diversity of frogs. Click here for a video demonstration of Digital Frog 2.5 with Board-certified pathologist Dr. Nancy Harrison. Visit this page for an exclusive 30% discount on Digital Frog products.
V-Frog™


V-Frog™ is the world's first virtual reality-based frog dissection software designed for biology education. Using a simple mouse and basic personal computer, a student can pick up a scalpel, cut and open the skin of the frog, and explore anatomy, physiology, and evolution, just like he or she would with a physical frog. Purchasers can use "PETA" as the code when ordering software through Tactus Technologies for a 10% discount. Click here for a video demonstration of V-Frog.

CatWorks Virtual Dissection


CatWorks allows students to perform exciting, highly accurate, electronic dissections of the cat. Through the use of special cursors and buttons, the user is actually able to "dissect" nearly all areas of the cat's anatomy. QuickTime movies show selected portions of actual dissections along with voice descriptions of the procedures being performed. Also included are laboratory practicals, quizzes, and in-depth comparative histology. Visit this page to order. (To receive a 30 percent discount, be sure to mention that you heard about the program from PETA.)
Emantras Rat Dissection


Emantras' Rat Dissection virtual dissection app is available for the iPad and has been designed for middle and high school students. The app features vivid 3-D images of the rat's internal organs, step-by-step instructions with voice-over, accurate simulation of the dissection procedures, and content validated by subject matter experts to ensure accuracy. Visit this page to purchase the app. Click here for a video demonstration of the Rat Dissection app. (Emantras' companion app, the Frog Dissection app, is available for the iPad, Windows, Mac, and Linux.)
Virtual Canine Anatomy


Developed at Colorado State University, Virtual Canine Anatomy is an innovative program that helps students learn canine anatomy through interactive photographs that allow them to highlight and magnify structures of interest. Students can also rotate specimens to view every angle. The program includes a dissection guide and covers osteology and dissections of the entire animal, dentition, radiographic anatomy, and surface anatomy. Students can test their knowledge with quizzes and customize the program by switching between Latin names and common English names. Virtual Canine Anatomy allows students to engage in self-paced, individualized learning, leading to higher rates of success. It is currently available for free here.
Froguts Fetal Pig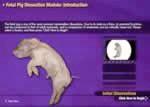 Froguts combines the detailed technology of dissection with computer technology to bring you an effective means of sharing the intricacies of anatomy. Their virtual fetal pig lab (as well as the other labs that are included in their online subscription service) include objectives and quizzes, and all adhere to National Science Education Standards. Click here to subscribe online.
Educational Grants
PETA can provide software donations to help your school replace dissection with humane alternatives. Learn more. To learn about PETA's free Web-based training sessions in dissection alternatives, e-mail [email protected].
Online Dissection Programs and Additional Resources