Deep-Fried Oreos
1 can crescent rolls
1 pkg. Oreos
1 cup vegetable oil

Open the can of crescent rolls and separate the dough into triangles. Fold one triangle over each Oreo.
Heat the oil in a pan over medium heat (325ºF). Using a metal strainer, dip the Oreos into the oil one by one and fry for 5 minutes, then flip and fry until golden brown, about 5 more minutes.
Remove from the oil and let cool on a paper towel. Enjoy!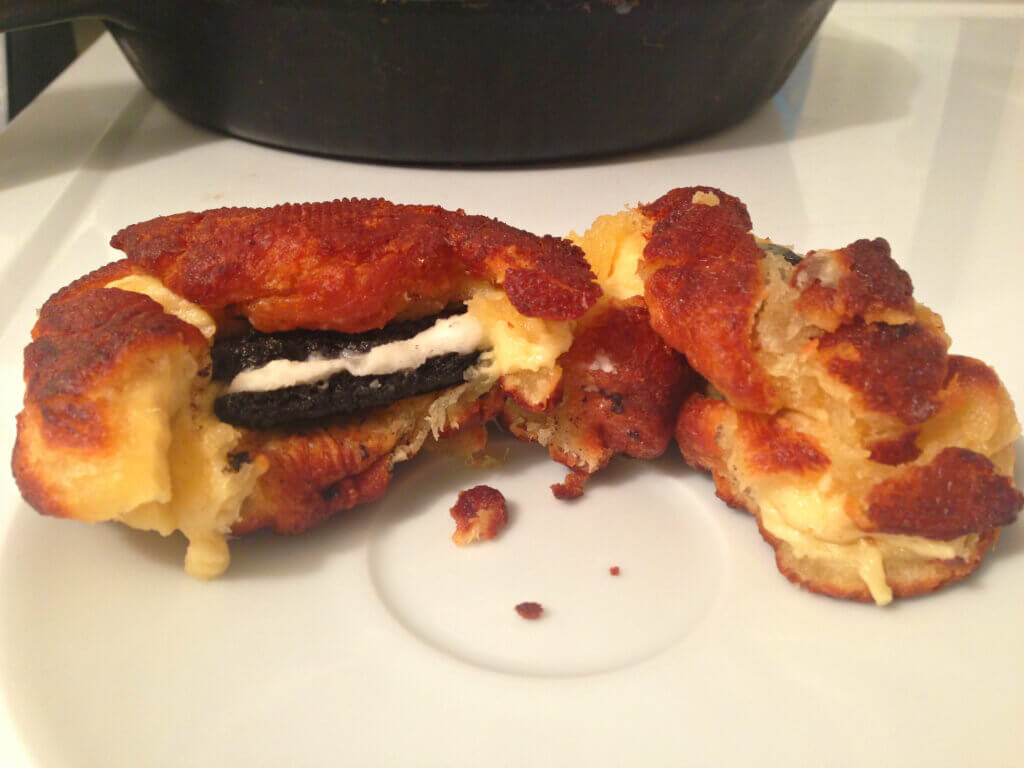 Servings: 8
Respond