25 Cruelty-Free Stocking Stuffers Under $25
It's crunch time. A lot of us are scrambling to cross names off our holiday shopping list right about now. Relax. We've compiled some ideas for easy and compassionate stocking stuffers for everyone on your list.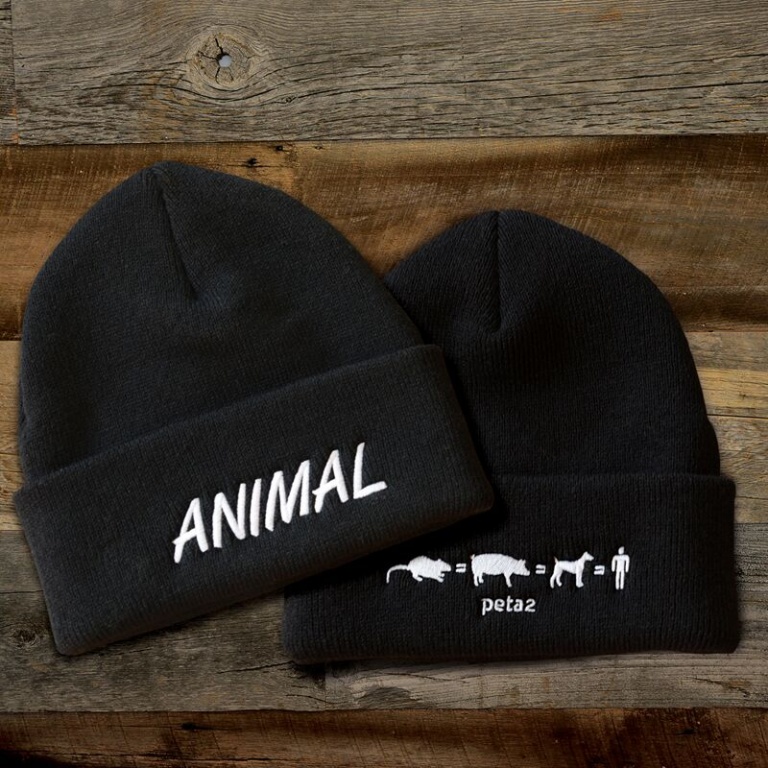 Wear our new beanie with the word "animal" on the front and a pictogram of a famous quote from PETA President Ingrid Newkirk on the back: "When it comes to feelings like hunger, pain, and thirst, a rat is a pig is a dog is a boy."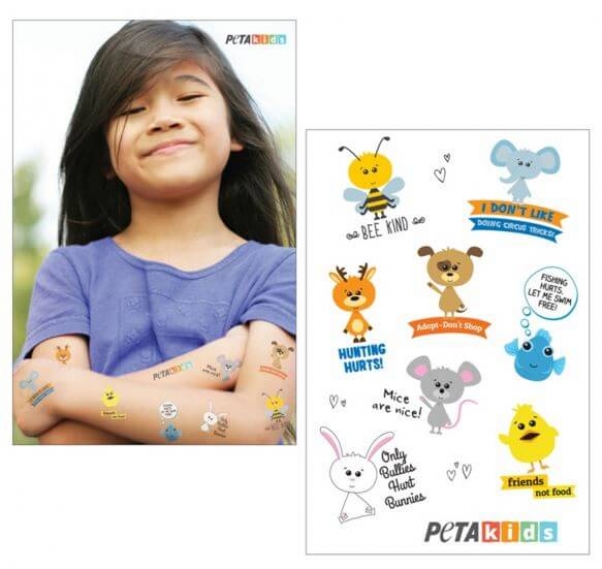 Kids can speak up for all animals by wearing these animal-friendly (and super-cute!) temporary tattoos wherever they go.
Warm up your loved ones' hands with these adorable fox-inspired vegan gloves.
This crisp and colorful cotton shirt is perfect for anyone who cares about all animals, from whales to rabbits.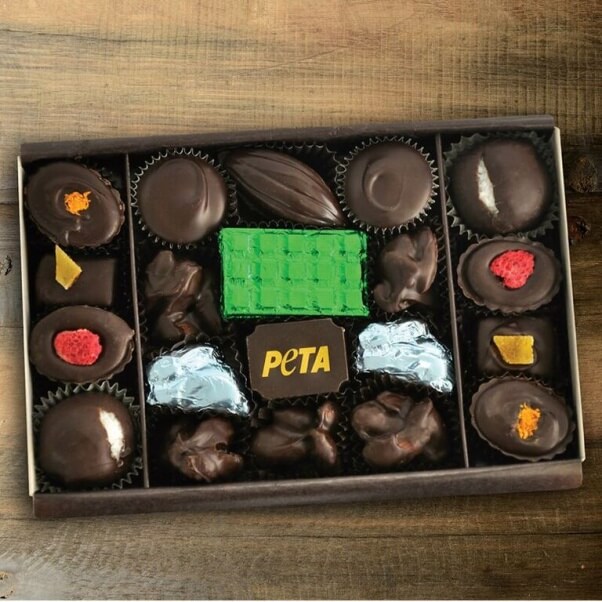 No stocking is complete without candy! These decadent vegan chocolates are made exclusively for PETA by Harbor Candy Shop.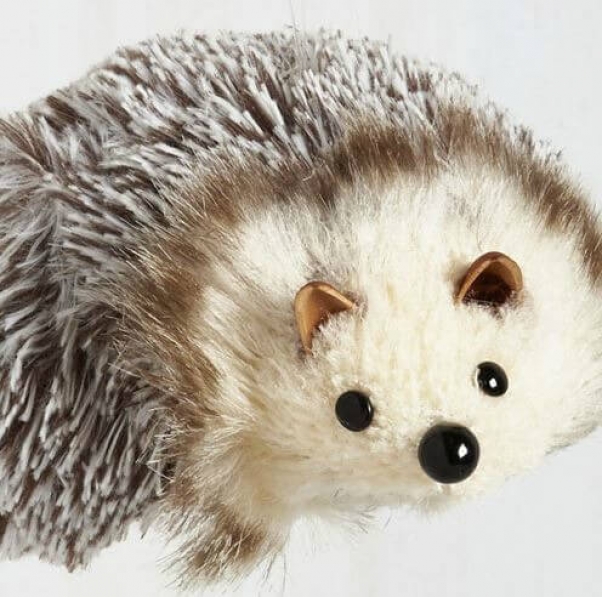 This plush vegan ornament will add life to any Christmas tree. If you think the hedgehog might need a friend, why not adopt the adorable squirrel ornament as well?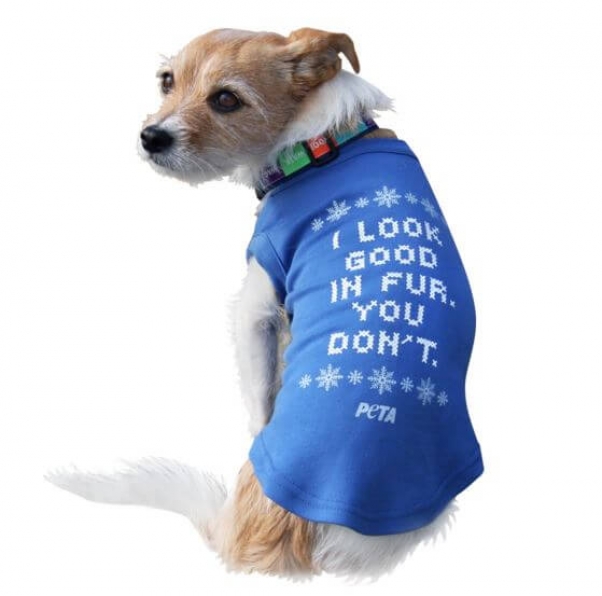 Bundle your best buddy up in this quirky "ugly" holiday sweater–style tee so he or she can stay warm—and send the message that fur belongs on its original owner.
Lush's famous fizzing, aromatic bath bombs are perfect for a relaxing warm bath on a cold winter night. The "Snowman Fun" bomb can be molded into any shape you wish and then used as soap or shampoo or for a bubble bath.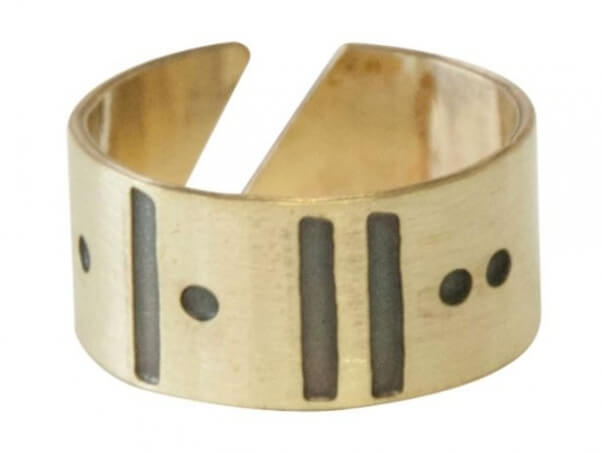 The stylized dashes and dots are inspired by the word "animal" in Morse code. Designed by betsy & iya, the rings are available in brass- and silver-plated styles.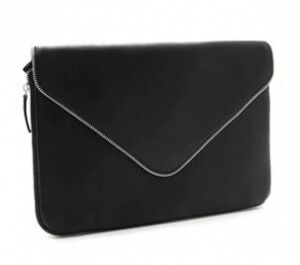 This versatile, stylish purse is too cute for words, without any cruelty to cows.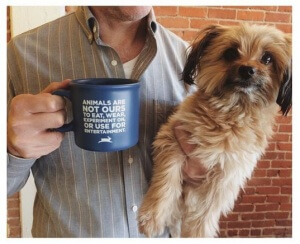 In this 12-ounce mug, available in sky blue, tangerine orange, and kiwi green, your friend's daily soy latte can let the folks at the water cooler know that this is one coffee drinker who supports PETA and the fight for animal rights. Proudly made in the U.S.A.!
Who doesn't love Sriracha? If friends or loved ones are so addicted that they need to carry it everywhere, this makes the perfect gift. The company even offers customization so that you'll always know whose bottle is whose.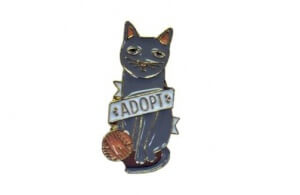 The crazy cat lady (or dude) on your list can spread the important message of animal adoption without saying a word with this adorable lapel pin. If she prefers a necklace to a pin, we've got you covered!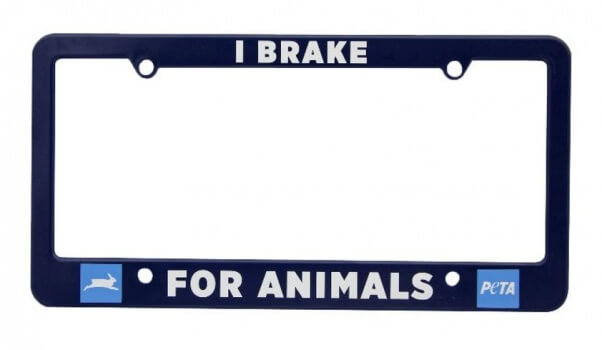 Your favorite commuter can pop this license plate frame onto his or her vehicle and remind everyone in rush hour traffic that animals deserve a brake—and a break.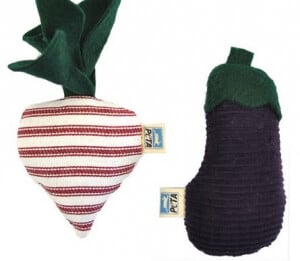 These organic catnip toys will fill your kitty with feline holiday cheer.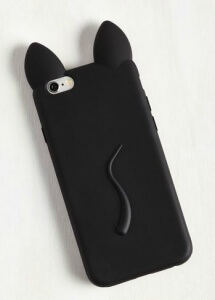 We don't condone overspending, but we think it's clear that you need to buy an extra one of these for yourself.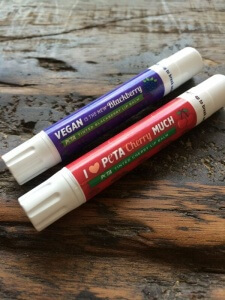 These lip balms will have anyone ready for a kiss under the mistletoe.
Give the nail-polish addict in your life a fix with some colorful, cruelty-free nail polish. They come in sets of three and are pretty much the perfect size for a stocking.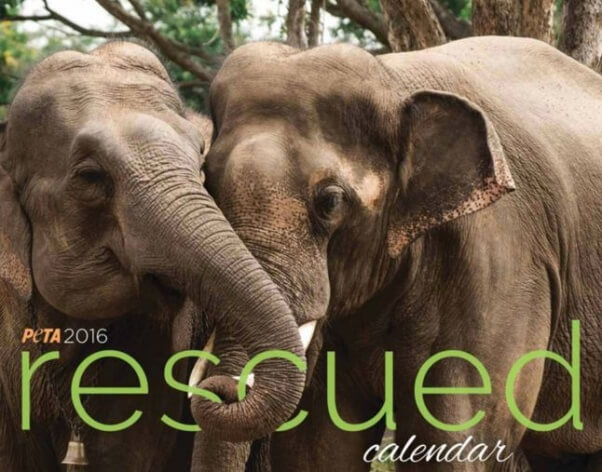 A new calendar is the perfect holiday gift, and this one is filled with gorgeous pictures of rescued animals, accompanied by their heartwarming rescue stories. Each month also includes animal rights–related anniversaries and victories.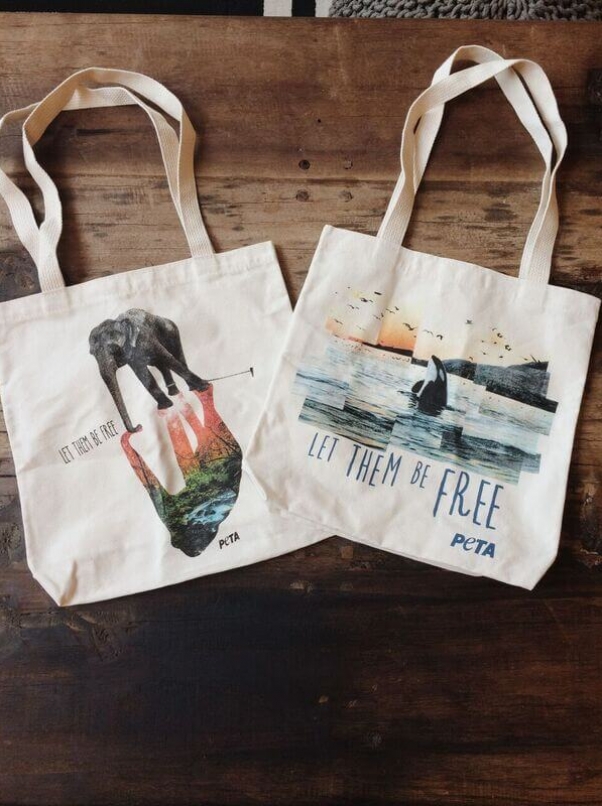 These totes are as beautiful as they are practical. Rolled up, they will fit perfectly into a Christmas stocking.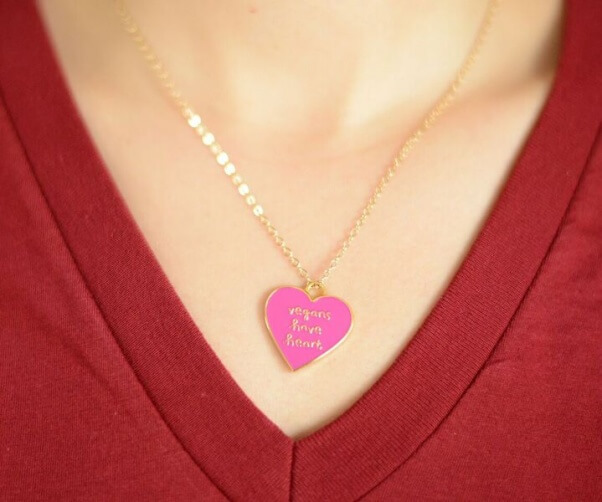 Your loved one is a sweetie, and everyone will know it with this charming necklace, which is also available in blue.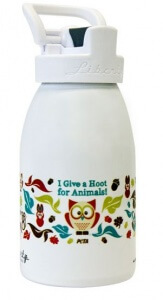 Help keep a kind kid hydrated with this ultra-cute kid-size aluminum water bottle. Whooo wouldn't love it?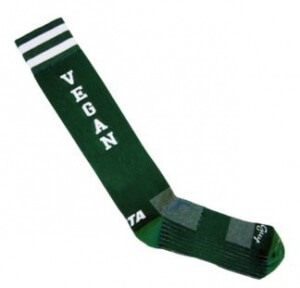 These eye-catching socks will let your vegan friend or family member walk the walk—literally.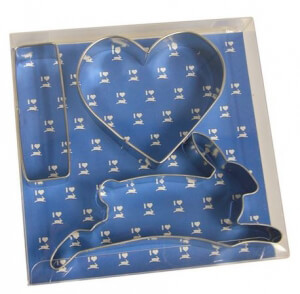 Know somebody who loves PETA as much as they love baking cookies? Mission accomplished.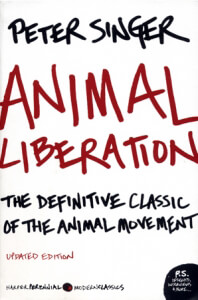 Referred to as the animal rights "bible," this book includes in-depth examinations of factory farming, animal experimentation, vegetarianism, and animal rights philosophy.
What present would be complete without a few thoughtful sentiments jotted down? Check out the perfect cards to go along with your gifts.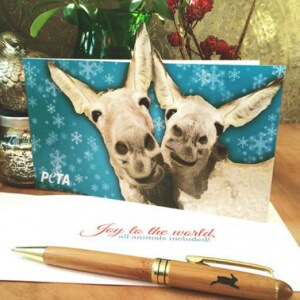 Want more ideas? Cruelty-free beauty products are great stocking stuffers as well. Happy shopping!
Respond