Dyeing Eggs Without Dying Chicks
Written by
March 22, 2013
|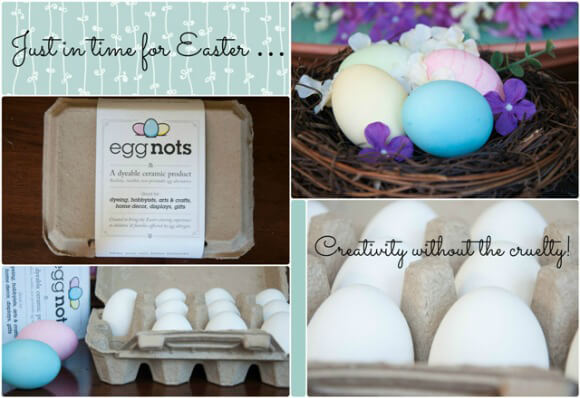 There are some traditions that are hard to give up. As a little girl, I remember dyeing chicken eggs every Easter with my family. I always look back with nostalgia on the quality time that my family shared, the fun and creative designs that we thought of, and the times we spent having Easter egg hunts afterward.
It wasn't until years later that I actually thought about the eggs. Where did they come from? Certainly, laying eggs is a natural process for hens and doesn't harm them, right? But upon reading about the cruel egg industry, I learned that factory farms have changed all that. Now, a hen is shoved into a tiny cage where she can't even spread a single wing, all for the sake of collecting her eggs.
But thanks to our friends at EggNots™, I can keep my family's tradition of coloring Easter eggs without any guilt. These ceramic eggs look and feel just like chicken eggs and don't harm any living beings. We had so much fun dyeing and decorating our EggNots, and I know you will, too!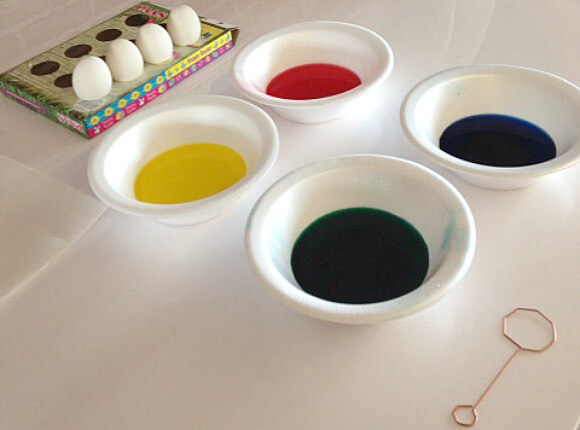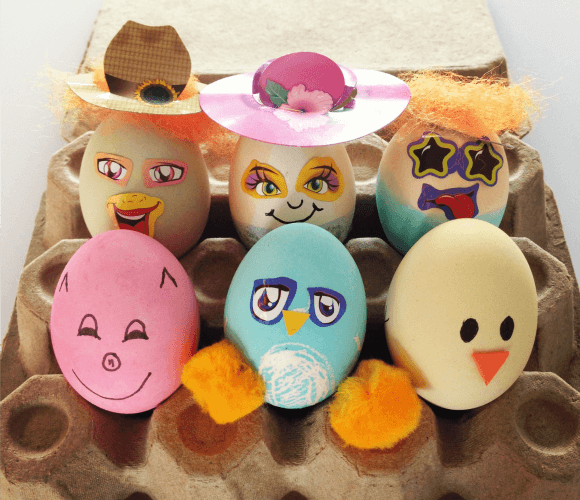 For Easter chocolate and more visit PETAcatalog.com.
Respond