10 Cruelty-Free Stocking Stuffers
The following article was written by Kimberly Gonzalez.
My favorite part of the holidays is picking just the right gift for everyone on my list. Stockings are fun, because you can pack in a lot of little things that make a big impact. The following are 10 of my top picks: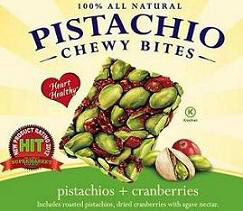 Perfect for the "health nut" in your life! These sweet-and-salty snacks are great for long car rides when you're traveling for the holidays.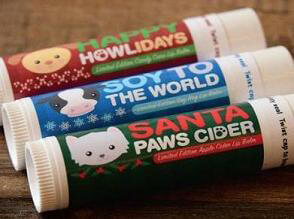 Great for protecting your lips in cold weather! These PETA lip balms are vegan and cruelty-free, and they come in holiday-inspired scents.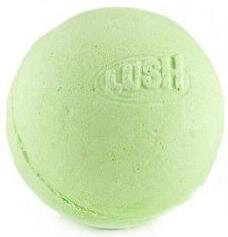 These fizzing, aromatic bath bombs are perfect for a relaxing warm bath on a cold winter night. And they come in plenty of different options. My favorite is the Avobath!
4. Soy Candles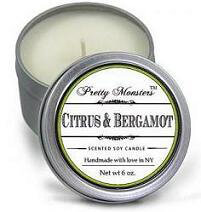 Then throw in some scented soy candles for loved ones to light while they're taking that bath. No beeswax here! 
5. Urban Outfitters Animal Mitten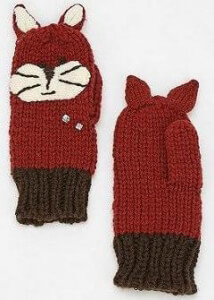 Warm up your loved ones' hands with these fox-inspired mittens—they are to die for! Thankfully, no foxes or other animals were harmed in the making.
6. Urban Outfitters Animal Slippers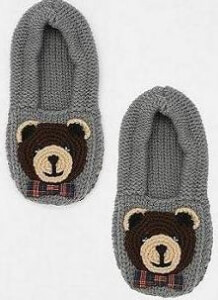 Protect your loved ones' feet from the cold with these gray slippers. They feature an adorable bear knitted on them and come with a soft vegan leather bottom.
7. PETA Ties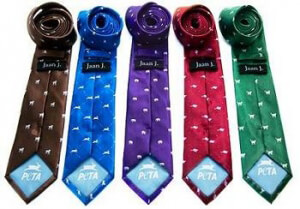 And for the business person in your life, these non-silk PETA ties come in different colors and feature different animal patterns.
8. Sriracha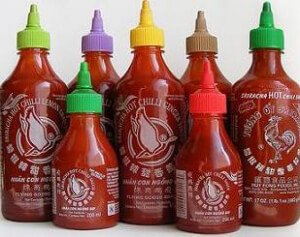 We all know that vegans love Sriracha, so throw in a tiny bottle of Sriracha that they can carry anywhere!
9. Nail Polish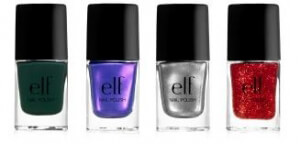 Give the nail-polish addict in your life some cruelty-free nail polish! They come in plenty of different colors, such as these holiday-inspired lacquers from e.l.f.
10. 'Vegan' Necklace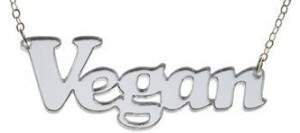 And of course, jewelry is always a great option! If your loved one is a vegan, a necklace can be a great way to help make that statement.
So there you have it—some fun and easy ways to stuff your loved ones' stockings this Christmas. They are sure to love the gifts. I hope some of these items end up in my stocking! 😉
Respond