What's in a Vegan's Kitchen?
The following article was written by Keegan Baur.
Walk into a vegan's kitchen, and what will you find? Here's what I've got:
1. A vegan cookbook. Especially if you're new to veganism, a cookbook can give you great ideas. Many vegan cookbooks begin with tips, advice, and helpful hints regarding vegan diets and making the transition. Oftentimes, they'll even give you the low-down on vegan substitutes and other ingredients. Lately, I've been using Isa Chandra Moscowitz's Veganomicon, but I have my eyes on The Vegetarian Meat and Potatoes Cookbook and Skinny Bitch: Ultimate Everyday Cookbook. In my humble opinion, one can never have too many cookbooks.
2. A well-stocked spice rack. After going vegan, I became more adventurous a la cucina. I opened my mind to the idea of trying a variety of new recipes and types of cuisine. What better way is there to shake things up than with zesty and exotic spices? My spice rack is a set from McCormick, packed to the gills with 24 bottles. Having so many options makes me feel like a veritable queen of the kitchen.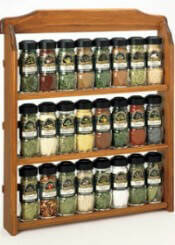 3. A food processor. Honestly, everyone should have one of these. If you don't, then go get one. Food processors are great for making spreads, fillings, dips, sauces, and so much more. I'd seriously be lost without my handy-dandy Cuisinart PowerPrep Plus; it's easy to assemble, easy to use, and easy to clean. Hallelujah!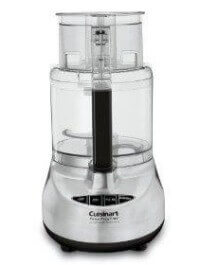 4. An array of produce tools. Having a good knife set, cutting board, peeler, and grater might seem like a no-brainer, but these items are truly essential. Without a doubt, every vegan should be able to efficiently slice, dice, and peel his or her fruits and veggies. Check it out:
●    Thanks to J.A. Henckels International, I've got a great knife set that came at an unbelievable price.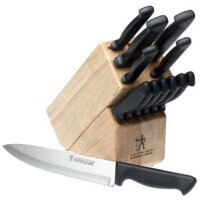 ●    As for cutting boards, I love this eco-friendly bamboo cutting board—it has grippy little feet so my board doesn't slide around while I'm chopping away on it.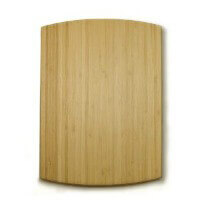 ●    Finally, I love the funky colors of these peelers as well as the fact that there are three different blades—one serrated, one julienne, and one scalper—which satisfy my every peeling need. So fun!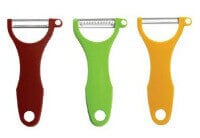 Since I've revealed all my favorite kitchen appliances and gadgets, now it's your turn: What cooking tools can't you live without?
Respond