Vegan Dress Shoes: Stylish, Practical, and Kind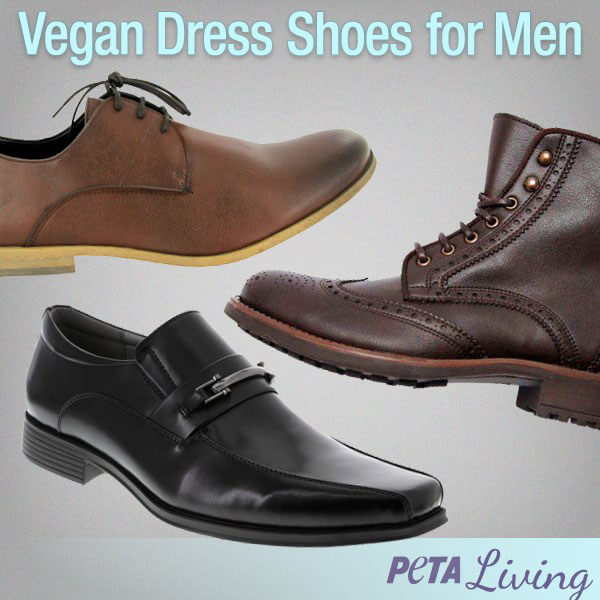 Following the release of our recent dog-leather investigation, many people are opting for cruelty-free clothes and shoes, especially since it's impossible to determine with the naked eye who the original owner of the leather was. What's great is that vegan leather, polyester, synthetic microfiber, and recycled materials are used for some of the best vegan shoes on the market. We've done the heavy lifting and compiled a list of some of our favorite vegan dress shoes here for easy shopping. (Just click the links to order!) These shoes are both handsome and durable and are also perfect for the professional man to wear to the office as well as stylish enough to carry him into an evening full of dinner and drinks.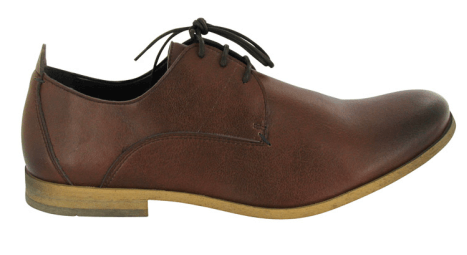 This vegan dress shoe was named the most stylish men's dress shoe in PETA's first-ever Vegan Fashion Awards! Novacas, which means "no cow" in Spanish and Portuguese, never fails to impress, and this updated Oxford is no exception. It's also available in black.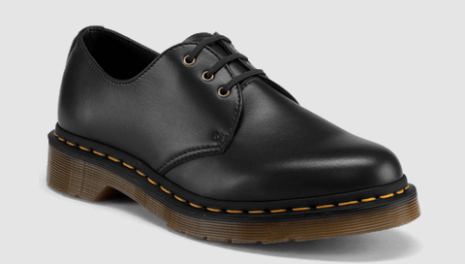 Designed to replicate Dr. Martens' most definitive styles, the vegan collection retains the classic design, including the air-cushioned sole, and introduces a more natural-feeling heel loop. These shoes could be your comfy go-to pair with slacks and jeans.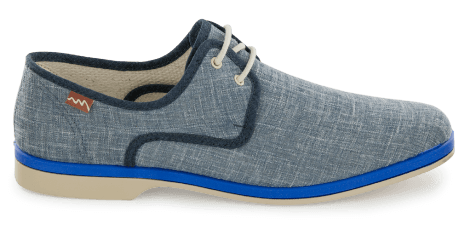 For the trend-seeking gentleman, these statement Oxfords would pair perfectly with a fitted navy suit or skinny jeans. Made in Spain with the same moulds and techniques for decades, Maians shoes are a great conversation starter.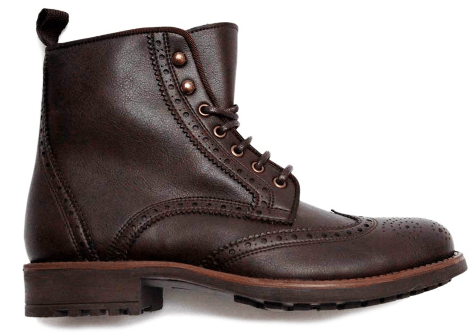 For those who have to trudge through snow during the winter months, Brave GentleMan offers a few stylish boot options that would be perfect to hide under suit pants or wear over your favorite jeans. This design, in conjunction with Novacas, is produced using fair-labor practices in Portugal and is made from sustainable fine Italian microfiber, which rivals leather like no other material. It's also available in black.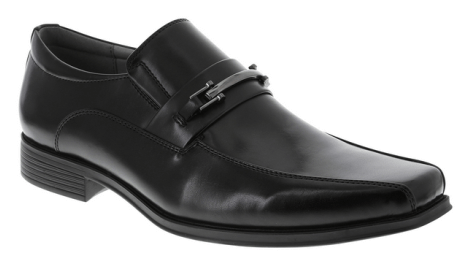 For the budget-conscious male, Payless offers a variety of vegan leather shoes both in-store and online. This slip-on is great for dressing up jeans or pairing with slacks for a more professional affair. For men with larger feet, Payless stores often have 14+ sizes available.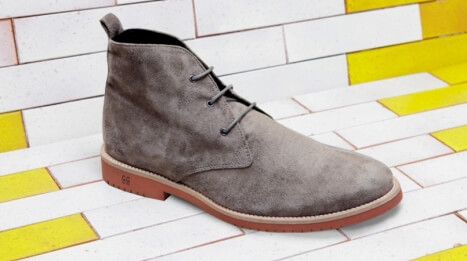 These lace-up boots feature a gray vegan suede finish and a red rubber sole for a pop of color that is both comfortable and fun but still work-appropriate for those who have a relaxed office dress code. It's also available in brandy (tan) and green.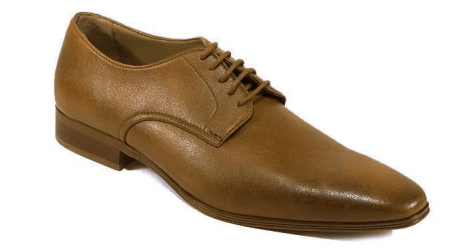 A beautiful chestnut hue makes these shoes a perfect addition to any stylish wardrobe. Made with fine Italian microfiber, these vegan leather shoes are water resistant, breathable, and durable. They're also available in vegan suede. For those looking for a more relaxed style, Wills makes boat shoes and loafers.
If these vegan dress shoes aren't your style, don't worry! The options are limitless. Check out MooShoes.com, AlternativeOutfitters.com, and VegetarianShoes.co.uk for a variety of styles and price points, or visit your local mall and be astonished by the number of shoes with labels that read, "All synthetic materials." It's never been easier or more fashionable to be kind.
Respond