Men's Winter Fashion Forecast: Vegan Coats
The following article was written by former PETA intern and current vegan fashion finder Jared Misner.
Hopefully, you've at least started your holiday shopping—because last year you vowed never to hold off until the last minute again. And hopefully, the annual rummaging through that one closet full of winter clothes doesn't leave you with a tinge of winter regret over not having that perfect goes-with-anything coat.
But have no fear! You all have me to guide you on your own winter Wonderland of endless cruelty-free coats. Luckily, with the cruelty-free guide to cold-weather coats in tow, I'll be your guide for which frocks deserve a "No" and which ones deserve a "Go."
By choosing to shop sans cruelty, you'll be helping save the thousands of sheep who are mutilated every year in a process called "mulesing" in which chunks of skin and flesh are cut from the backsides of the sheep. Cows aren't spared either. The leather industry is one of the most abhorrent industries, with most leather coming from developing countries, such as India, where animal welfare laws are virtually non-existent.
And why be a part of these atrocities when you can support more humane, head-turning fashions? Take this commuter coat from popular chain Express.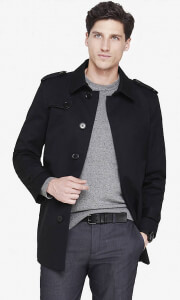 Or this faux-leather moto jacket from Urban Outfitters: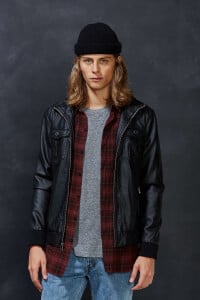 If you're looking for classic style without the cruelty, check out this wool-free pea coat from Vaute Couture: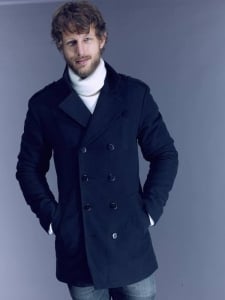 Nothing's better than a coat with fuzzy trim that doesn't involve supporting the cruelty of the wool industry. Try this cruelty-free coat from Macy's.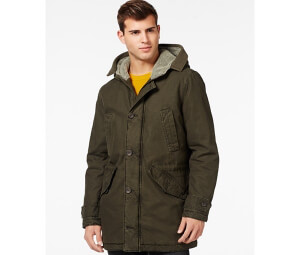 Winter gives you the best opportunities to create your own runway with your snugly fitting, flesh-free coats and jackets. Everyone on your wish list will be sure to love a new guilt-free holiday coat because no animal had to die to make them warm. And if you decide to just buy one for yourself, be sure to flaunt it well. But make sure you share the cider. No one likes a cider miser.
Respond