Five Down-Free Winter Coats for the Complex Man
Written by
October 23, 2012
|
You're a man. That much is clear. But you're complex. You have muscles (lots). You like mountain tops, beer, and various sports. But you also like bunnies (In tea cups? Stop.), being tender with your lover, elimination-style reality television, and hummus. You're an intricate collection of the world's brawniest, gentlest, and most honorable men all wrapped up in one handsome nugget.
Don't worry: As PETA's official ECSMA (Executive in Charge of Super-Manly Activities*), I have a masculine assortment of leather-free, wool-free, and down-free coats for all the men you'll be this winter.
For the Rugged Man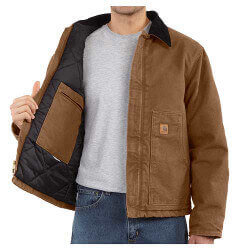 It's getting chilly at the construction site, isn't it? Better throw on this cotton sandstone duck jacket from Carhartt. Hey, after work, let's go load up our trucks with lumber and put an addition on your house, OK?
For the Rebel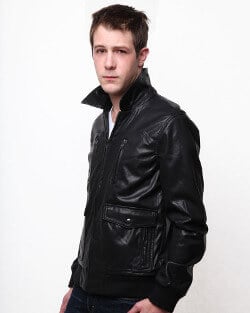 Hey, I'm gonna take my hog down to Dead Man's Cliff and test out my brakes. Wanna come? I know what you're thinking, but we won't get cold. This sleek faux-leather jacket from the geniuses at Obey will keep us cozy. Uh, I mean, tenaciously snuggly. Wait. OK, that's fine.
Fer, Like, a Dude or Something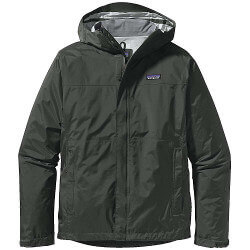 Awh, brah, isn't it, like, crazy how we're, like, warm? Yes. Yes it is. Shred some snow (Can you shred snow? You can, right?) in this nylon number from the hilarious dudes at Moosejaw.
For the Pea Poet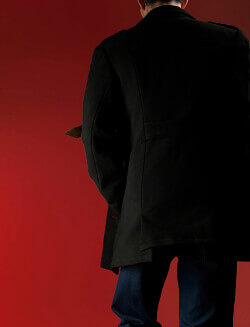 Your eyes are like the wilting sun
Cascading across the snowy
Atmosphere.
Keeping time with vegan
Cocoa and getting
Snuggly with this pea coat.
Release your inner poet with this wool-free pea coat from the excellent Vaute Couture, aptly named "The Whitman." I would show you a better angle, but I just can't look at you right now.
For the Economic Hero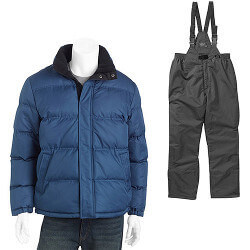 It's Sunday. It's snowy. Johnny Jr. has a soccer game. I'm wearing this. Wal-Mart (hey, don't front) carries this glorious down-free puff-tacular snow-fit for only $40. Shovel the walk, scrape off the car, or just turn the heat down, and with the extra cash, buy some of that hummus you like so much. Yum.
What did I miss? Let us know where you find your cruelty-free coats for men by commenting below!
*Not an actual title. Lolz.
Respond
In this Section