Win Creamy Vegan Salad Dressing From Organicville
Written by
December 2, 2010
|
My name is Ashley, and I'm a (vegan) ranch-aholic. That's right: I'm one of those people who dips my veggies, and sometimes other foods (like pizza!), into that wonderfully creamy sauce.
I thought I'd willfully given up my favorite salad dressing for good when I went vegan. Not so fast! As I'm sure you know, there is a vegan version for virtually everything. Organicville provides healthy and delicious dairy-free options ranging from creamy nondairy ranch to flavored teriyaki sauces. To put it lightly, it's got the vegan condiments covered!
That's why we're giving our readers a chance to enter to win a bottle of Organicville's vegan ranch and thousand island dressings.
Click the links below to read up on the ingredients and other nutritional information.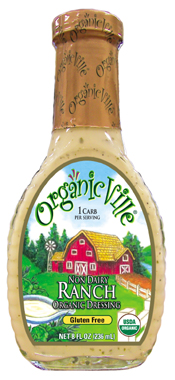 Nondairy Ranch Organic Dressing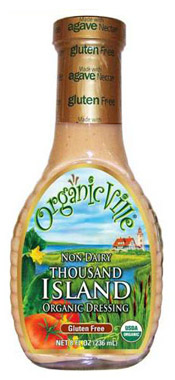 Nondairy Thousand Island Organic Dressing
To enter, complete the form below by January 10, 2011. Four lucky winners will be selected at random and notified via e-mail on January 12, 2011. 
Good luck!
No purchase necessary. Void where prohibited.
This contest has ended.
Respond
In This Section