Vegan Shopping Guide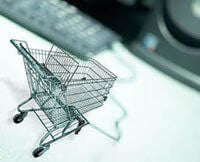 It's never been easier—or tastier!—to give your kitchen a cruelty-free makeover. Major health-food chains chock-full of animal-friendly fare are popping up everywhere, and mainstream supermarkets have become meccas for followers of meat- and dairy-free diets. The best part? With PETA's shopping guide, you don't have to strain your eyes!
PETA combed the aisles of countless grocery stores, poring over ingredient labels, and compiled a list of vegan products for your shopping convenience. So before you grab your canvas grocery totes and head for Harris Teeter or Piggly Wiggly, check out what's in our virtual store.
You'll find everything on your shopping list and lots more—from the obvious Tofurky Beer Brats and Gardenburger Riblets to the "I can't believe it's vegan" Kraft Creamy Italian Dressing and Little Debbie Cake Donuts.
We are constantly updating our lists, so if you know of a product that isn't currently listed here, or if you find a product here that is not vegan, please contact us.
Aisle 1: Baking
Aisle 2: Baked Goods
Aisle 3: Beverages
Aisle 4: Breakfast
Aisle 5: Condiments
Aisle 6: Produce
Aisle 7: Refrigerated and Frozen Foods
Aisle 8: Snacks
Aisle 9: Staples
You may have been thinking about a vegan lifestyle for a while but didn't know where to start. Well, it's as easy as one, two, three! Here you can find out how to go vegan in three simple steps.
Respond