12 Warming Winter Soups
Here are 12 delicious, comforting vegan soups that are perfect for wintertime: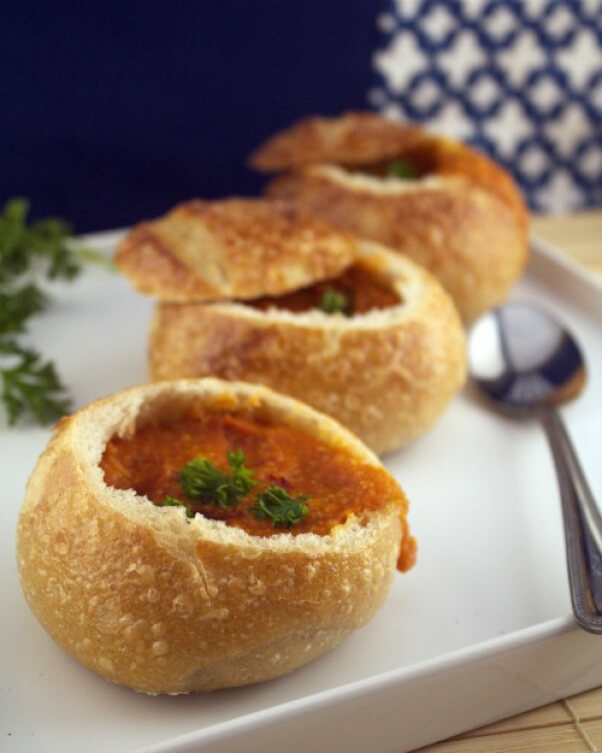 They're appetizers and they're soup, and they're called "soupetizers." Come on—that's adorable!
It's full of flavorful garlic, basil, thyme, and paprika, so what's not to love about this soup? This recipe is perfect for a crowd or great for one if you want to enjoy leftovers for a few days.
Beyond Meat's protein-packed, plant-based chicken is the star of this cozy soup recipe that also includes sage, celery, and carrots.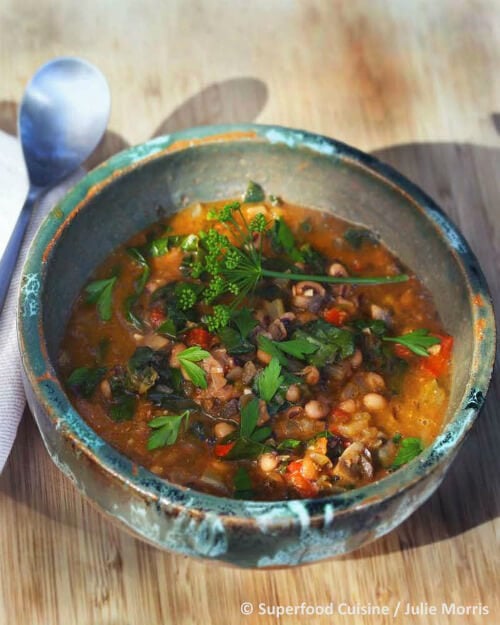 This recipe, from Superfood Cuisine: Cooking With Nature's Most Amazing Foods, uses delicious seaweed flakes and chipotle powder for a unique flavorful twist.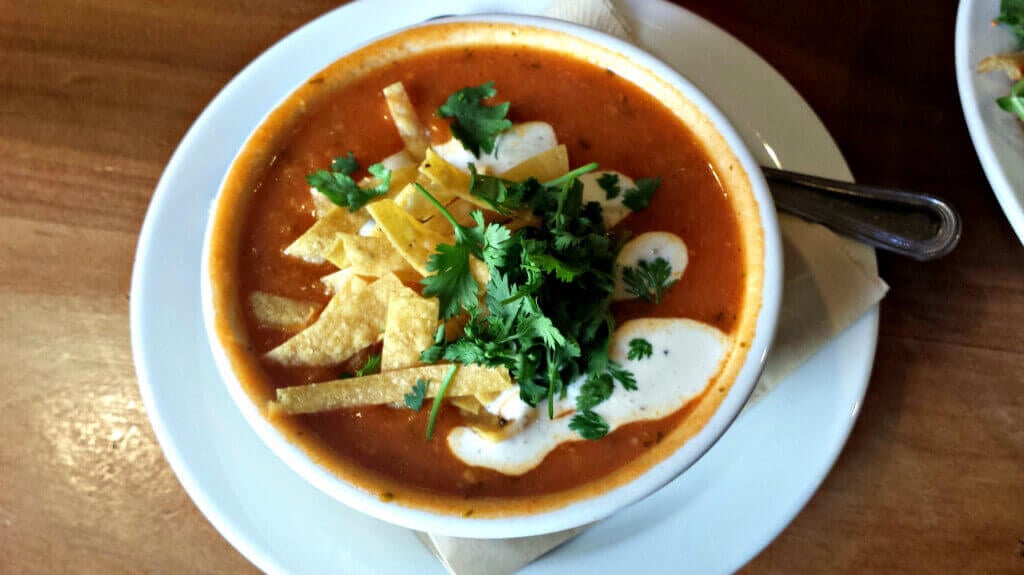 Any soup with avocados is enticing, and with jalapeño peppers and fresh lime, too, this is the perfect one to spice up your winter.
With a thick coconut milk base, red lentils, and curry powder, this soup will help you beat the wintertime blues.
Noodle soup is found in cultures around the world, because it's the perfect affordable and delicious meal. This vegetable-powered ramen recipe with shiitake mushrooms, chopped green onions, and baby bok choy is simply divine.
Ideally served in individual bread bowls, this vegan chowder with king oyster mushrooms and truffle oil is a festive choice for a dinner party potluck. Just be sure to pack the soup and bread bowls separately and combine them when you're ready to serve.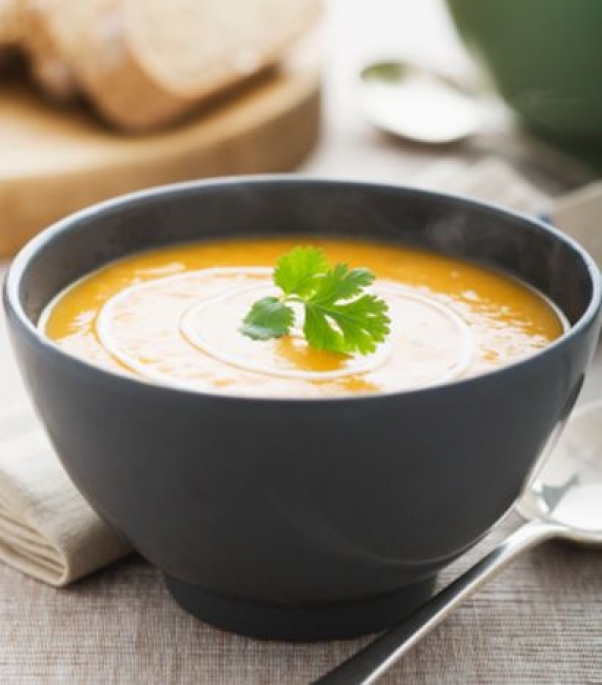 Fall and winter flavors like maple and sweet potato infuse this nourishing soup. You'll almost certainly be back for seconds!
Once again, noodle soup for the win! Featuring star anise, this recipe nails the unique flavor of pho broth.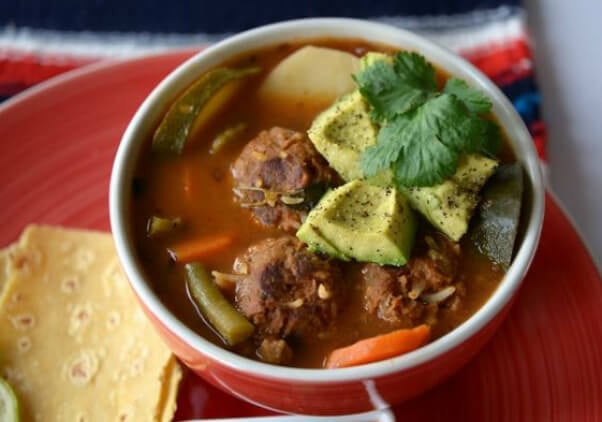 These vegan meatballs are scrumptious and fun to make, and in a vegetable broth with potatoes and avocado, they're simply delightful.
With fennel, ginger, and carrots, this soup is the perfect winter dish. Don't forget to check out our fantastic Split Pea Soup list for other options.
We hope these recipes help you to stay warm this winter. Happy cooking!
Respond