Vegan Holiday Feast (Photos)
The following article was written by Keegan Baur.
I am proud to announce that this year, for the first time ever, I made an entire vegan Thanksgiving spread! Because I'd never done anything like this before, I chose simple recipes and didn't go too overboard on the number of dishes that I created. That being said, everything was incredibly tasty, and we devoured every delectable morsel on our plates. We couldn't move for the next six hours. Take a look at the photos below, then save the recipes and prepare these dishes for your next holiday meal!
Red Peppers Stuffed With Wild Rice Pilaf and Butternut Squash, Cranberries, and Pecans
Tip: You can stuff the peppers with any filling that you'd like. The night before Thanksgiving, I prepared the rice according to the directions. The next day, I simply cut the tops off my peppers, seeded and cleaned out the insides, stuffed them, and baked them at 350°F for about 25 to 30 minutes.
Biscuits From 'Vegan Yum Yum' (p. 5)
Field Roast Hazelnut Cranberry Roast En Croute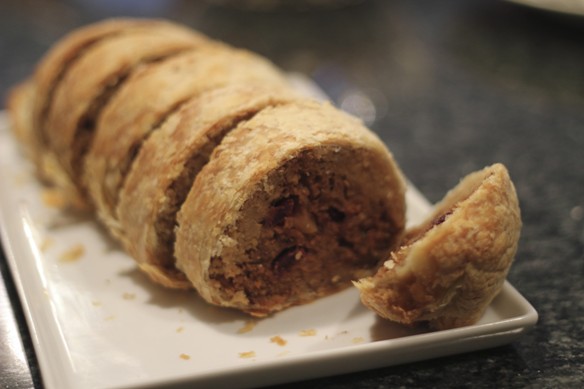 As someone who doesn't particularly care for vegetarian meats, let me tell you that this one was delicious. I thoroughly enjoyed it, and that's saying a lot!
Chestnut Stuffing From 'Clean Food' (p. 228)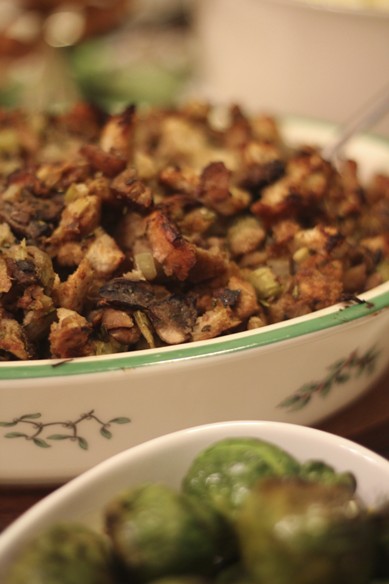 Irish Crème Kiss Cookies From 'Vegan Cookies Invade Your Cookie Jar' (p. 155)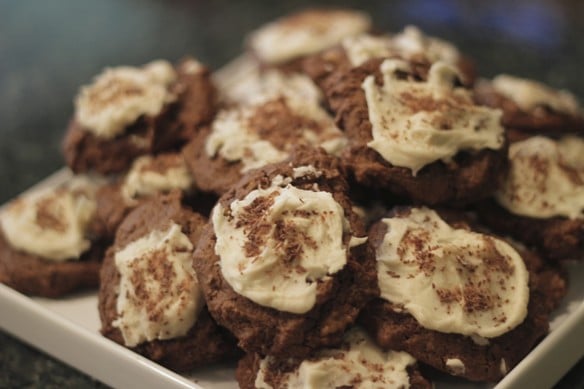 And here's the entire spread, including melt-in-your-mouth Fluffy Mashed Potatoes and Savory Mushroom Gravy: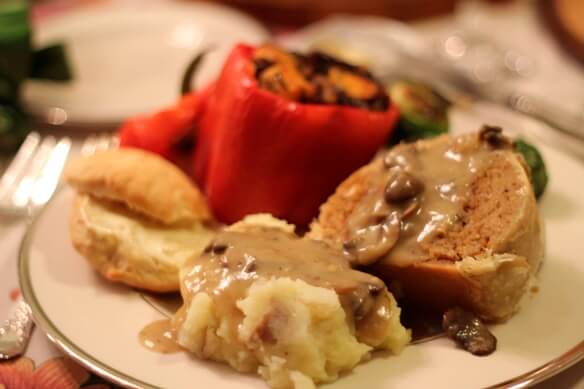 So yummy!
Also, have you seen the books Vegan Holiday Kitchen and Vegan for the Holidays? Although I didn't have either at my disposal this Thanksgiving, perhaps I will get one for my Christmas meal or for the holidays next year.
Want to get more delicious recipes like these as well as ideas on ways you can help animals, improve your health, and protect the environment in the new year? Text 2016 to 73822 (U.S.) or 99099 (Canada), and we will provide you with the inspiration you need to make 2016 #TheYearOfVegan!
Message & Data Rates May Apply. Text STOP to end or HELP for info. Full Terms: http://peta.vg/txt
Respond