Vegan Cookout Basics
The following article was written by Keegan Baur.
Most vegans I know absolutely adore food, regardless of the season, meal, or time of day. This means that we get pretty excited whenever there's a reason to plan, shop, and cook for celebratory occasions with family and friends. Now that summer is officially here, I'm geared up for the season's impending barbecues and cookouts, and I'd like to share with you some of the foods that I can't wait to feast on!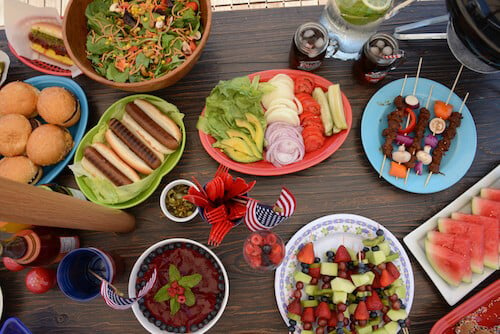 Veggie burgers and hotdogs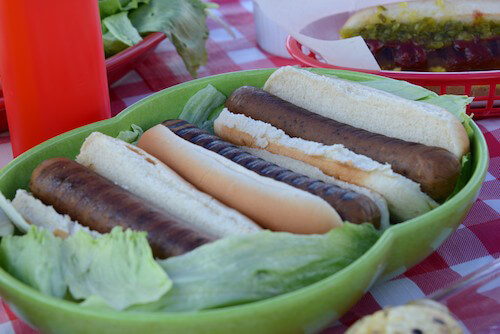 No barbecue would be complete without a veggie burger or veggie dog, right? (I prefer the former, while my beau prefers the latter.) As previously shared with ya'll, my personal favorite veggie burger is Amy's All American Burger topped with hummus, avocado, and a few thin slices of cucumber. However, there are countless different brands of vegan burgers to try, including Boca, Gardein, Gardenburger, and Morningstar Farms. If store-bought ain't your thang, you can also make your own patties!
Pasta salad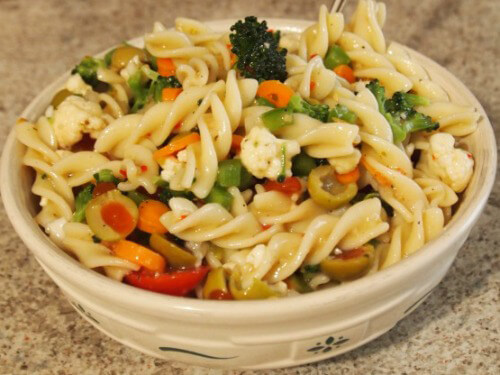 I haven't yet tried Ashley's "Spring Into Summer" Pasta Salad (I know, I know—I've been totally slacking), but it sounds just as easy to make as I'm sure it is hearty and satisfying to eat. I'm bound to use red peppers, onions, mushrooms, broccoli, and tomatoes in my version of this dish, but you can add any veggie that your heart desires.
Corn on the cob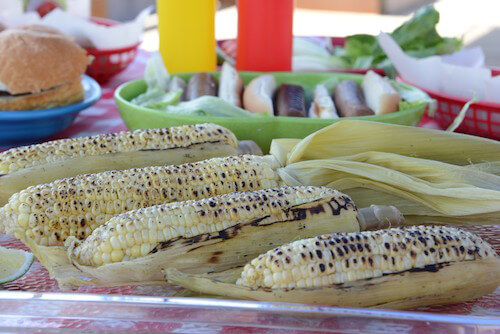 Corn on the cob is a staple of any cookout. Again, it's simple to make (I don't know about you, but simplicity is key for me when I'm preparing food for large get-togethers), and everyone agrees that it's delicious. For a little extra flavor, try our Grilled Garlic-Herb Corn
Watermelon (And watermelon Mojito popsicles?!)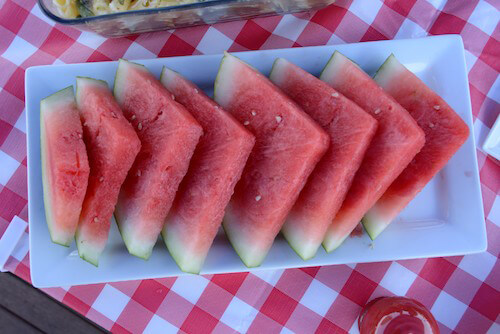 Mmm, watermelon is refreshing and light and says "Summer!" like no other fruit. I get especially excited when this treat is served in its very own watermelon basket. For an "adult" twist on the typical watermelon snack, consider serving these Watermelon Mojito Popsicles. (Perhaps you should also bring a virgin version to keep the kids at bay—and make sure you remember which is which!)
Dessert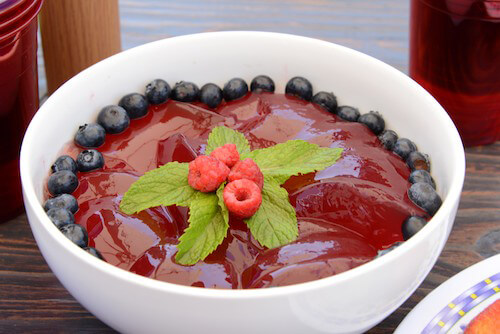 In July, August, and September, nothing makes me happier than s'mores. I make mine with vegan marshmallows from Sweet & Sara. The sticky, gooey, chocolate mess created by these heavenly little sandwiches always brings me back to my childhood. However, this year I'm considering classing it up with PETA's Mini S'mores Pies instead. Or I just might make both!
These are some of the dishes that I'm excited to partake of in this season. If you're looking for more ideas on what to serve at your own cookout, peruse our red-hot grilling recipes. And don't forget our tips on how to enjoy a nonvegan barbecue!
What vegan treats will you enjoy this summer?
Respond