Vegan Chinese Takeout Guide
The following article originally appeared on peta2.com.
Although not everyone is lucky enough to live near a big city that has a vegan joint on every corner, most of us can name at least one Chinese restaurant in our town. Although you might think all that Chinese food places have to offer are Kung Pao chicken and sweet-and-sour pork, they are also full of vegan options!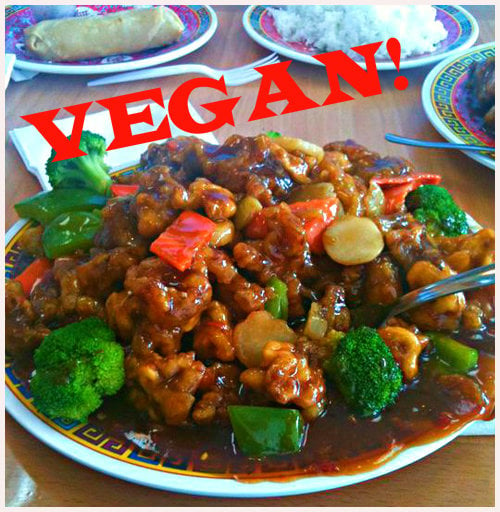 Almost every Chinese restaurant has tofu, a versatile vegan staple, which can replace meat in pretty much any dish—making any menu item a potentially vegan one.
Even if you're not a big fan of the soy stuff, fear not, because there are tons of other options for you to order. Check out our Chinese food guide below!
Drinks
Bubble tea, aka "the Miracle of Boba"
Appetizers
Vegetable spring rolls with sweet-and-sour sauce
Vegetable steamed dumplings
Hot or cold sesame noodles
Salad with ginger or sesame dressing
Main Entrées
(Just ask for any meat to be replaced with tofu, and check for fish sauce.)
Garlic tofu
General Tso's tofu
Sweet-and-sour tofu
Cashew tofu
Tofu and broccoli
Mapo tofu (Specify no pork since traditionally this dish is cooked with it.)
Mongolian tofu
Orange tofu
Kung Pao tofu
Noodles and Rice
Veggie chow mein
Tofu chow mein
Steamed rice
Vegetable fried rice (Specify no eggs.)
Tofu fried rice (Specify no eggs.)
Vegetables
Steamed vegetables with a side of sesame sauce
Sautéed green beans
Garlic eggplant
As you can see, your typical Chinese restaurant is brimming with delicious vegan eats. If you don't have these options at a restaurant near you, you can always politely request them!
Respond