16 Vegan Burger Recipes That'll Blow Your Mind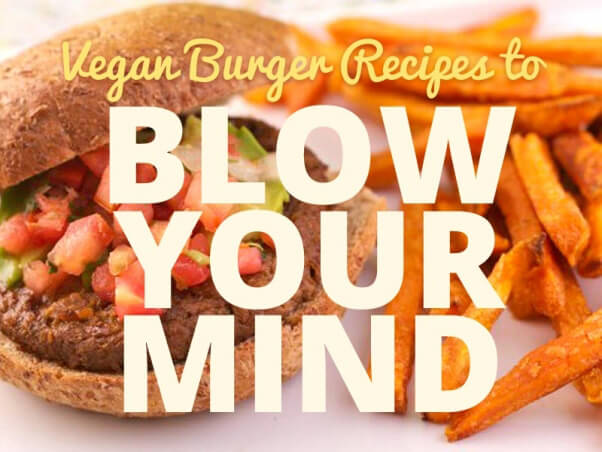 Watch this inspiring video, and then check out the list of our favorite vegan burger recipes:
We love to put Sriracha on everything—and every dish from The Veggie-Lover's Sriracha Cookbook features this spicy sauce.
Quinoa packs a protein punch, and you get too many vitamins and nutrients to list from the beets in this burger.
The baked fries really seal the deal with this one.
Oliver says that this burger is "healthy and seriously satisfying"—and he definitely knows what he's talking about.
The Ultimate Beer Lover's Happy Hour recommends pairing a Belgian ale, an American wheat ale, or an American or English pale ale with this delicious burger.
This blogging duo even nailed the vegan Thousand Island dressing recipe. We love it.
Do you know the bliss that is grilled tofu? Well, it just got better, if you can believe it.
Kristy, the blogger over at Keepin' It Kind, says that this is one of the easiest burgers she's ever made. Now you have no excuses not to try it!
Erin from Olives for Dinner uses farro and walnuts to create texture, and she tops this burger with homemade pickles! It really is mouthwatering.
Eggplant is so delicious and healthy, and with hummus, it's even better.
Get a double dose of protein with yellow lentils and chickpeas. Add roasted red pepper and taco seasoning for some spice, and you've got yourself a burger.
What is freekeh? We're glad you asked!
Blogger Solveig even includes a link to Vegan Richa's list of gluten-free burger buns.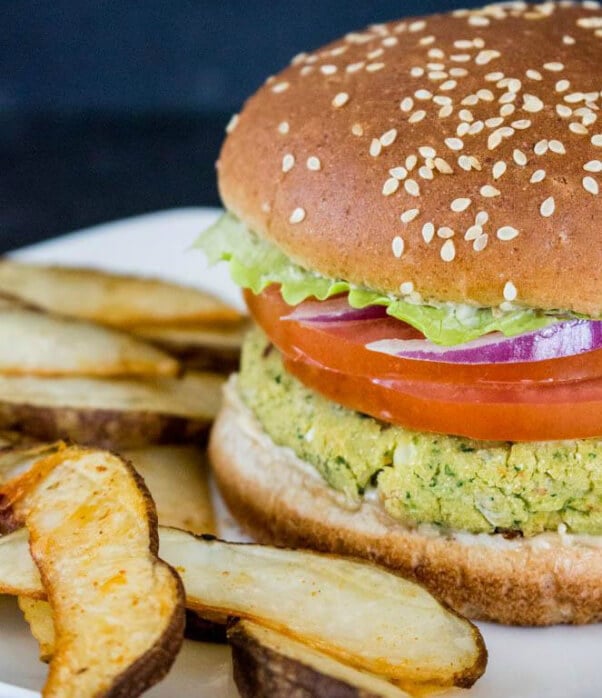 The lemon-tahini mayo is simple to make and a key topping for this awesome burger.
Make these for the avocado-coconut spread.
It's nice to get your fill of broccoli in burger form from time to time.
Want more recipe ideas? Text GOVEGAN to 73822 (U.S.) or 99099 (Canada), and we'll send you a recipe or tasty tip every Tuesday. Message and data rates may apply. Full terms.
Respond