Grab a Vegan Mid-Workday Snack at Starbucks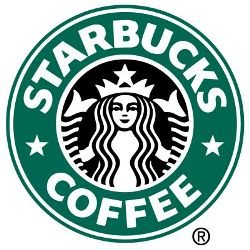 The following article was written by Kaitlynn Kelly.
Getting ready for the workday is always a challenge for me. Between waking up late and missing the train, chaos often happens, so I frequently skip a healthy vegan breakfast. Missing breakfast is not good, especially when your stomach starts growling three hours before lunchtime.
When that happens, my coworkers and I enjoy a visit to the local Starbucks. But Kaitlynn, you say, Starbucks probably doesn't have anything healthy or vegan—all it serves are muffins and cookies! How could you possibly find something to eat there? Luckily, Starbucks has veganized some of its breakfast options, which include, but are not limited to, the following:
Fruit cup
Roasted nut blend (cashew and almond)
Cranberry flax scone
Granola bar
Plain bagel
Low-fat multigrain roll
Although these choices will vary regionally, several are available nationally. If you have any concerns, ask your server for a list of ingredients. You can also visit the Starbucks website for all nutrition, ingredient, and allergy information.
Starbucks also offers soy milk, so it is easy to make your favorite vegan coffee concoction to go along with your fresh vegan scone. My favorite drink is the soy vanilla latte (venti, of course), but the soy frappes are also quite delicious if you want a cool summer treat. Don't see an item that suits your taste buds? Simply ask the barista on duty! Starbucks baristas love constructive feedback and constantly adapt their menu to suit their customers.
Start your day the vegan way!
Respond