Spring Produce Spotlight
The following article was written by Lauren Gordon, who is PETA's celebrity marketing coordinator and also a certified holistic health counselor.
Spring is the season of renewal, and a delicious harvest accompanies this spring awakening. Eating with the seasons—and indulging in fresh, organic, local produce—is a great way to keep your body healthy and energized by maximizing one's nutrient intake. I am loving the recent offerings from my local CSA and farmer's markets, and I have been sampling different ways of incorporating these fruits and veggies into various dishes. Here's a spotlight on some of the scrumptious spring fare:
Asparagus:
A popular spring staple, asparagus is a tasty source of vitamins K and C, potassium, and folate. Asparagus helps detoxify the body and possesses anti-aging and anti-inflammatory properties. This versatile veggie livens up a variety of dishes, so dig into roasted asparagus, lemon-asparagus pasta, or brown rice soup with
asparagus.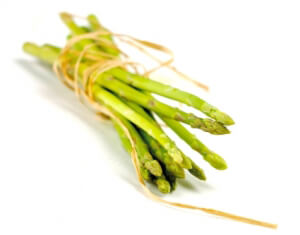 Strawberries:
Did you know that a cup of strawberries has more vitamin C than an orange? Strawberries are one of the richest sources of antioxidants, which repair damaged cells within the body and prevent disease. Strawberries are delicious when consumed on their own, and they make a sweet topping for a bowl of cereal and almond milk. Reap the benefits of strawberries in liquid form via a strawberry smoothie or a fresh strawberry agua fresca beverage. Fun fact: Strawberries are the only fruit with the seeds on the outside.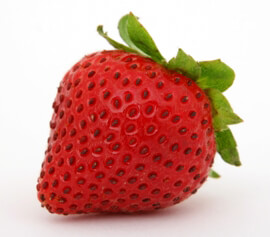 Peas:
Peas are high in protein, fiber, and iron, but they don't contain fat, making them a nutritious alternative to artery-clogging animal foods. Snow peas are not quite as high in protein as green peas, but they do have immunity-boosting vitamin C and blood-building iron. Keep a bowl of washed snap peas in the fridge for a healthy snack, and add fresh peas to a
salad or vegetable stir-fry. Whip up some sugar snap peas with mint or sesame-peanut noodles, and you'll be saying, "More peas, please!"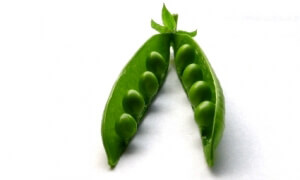 Fiddlehead Ferns: These tightly coiled green vegetables are named for their resemblance to the spiral scrolls at the end of stringed instruments (such as on a violin). The unique-looking spirals pop up in farmer's markets during the month of May and boast a nutty, grassy flavor. Fiddleheads are full of omega 3 and 6 fatty acids and vitamins A, B2, B3, and C. They also pack in minerals such as phosphorus, which builds strong bones and teeth. Showcase fiddleheads' flavor by sautéing them with some garlic and olive oil, or try adding them to pasta dishes. This spicy-sweet fiddlehead chickpea pasta is currently at the top of my must-cook list.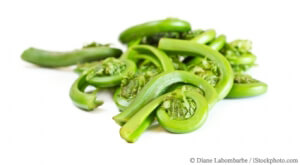 Which spring produce standouts are you most excited about this season? How do you prepare them at home?
Respond