Speedy Mexican Pan Pizzas
This is a twist on our personalized pan pizza recipe featuring your favorite Mexican-inspired toppings.
I topped my pizza with tomato salsa, vegetarian refried beans, black beans, corn, lettuce, and vegan cheese. ¡Olé!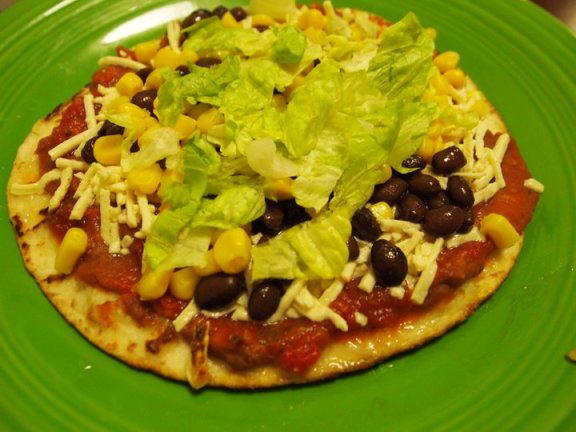 Speedy Mexican Pan Pizzas
1 tsp. vegetable oil
1 soft tortilla shell
Toppings of your choice
Pour the oil in a pan and spread with a basting brush. Heat at medium-high for approximately 2 minutes.
Place the tortilla in the pan and allow one side to be coated with oil.
Add the toppings of your choice, such as sauce, vegan cheese, and veggies.
Reduce the heat to low.
Cover the pan and cook for approximately 5 minutes, or until the cheese is melted and the tortilla is crisp.
Makes 1 serving
Respond