Reannon's Weight Loss Story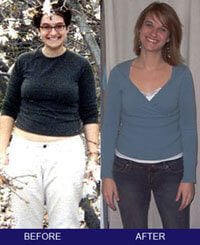 I've always struggled with my weight. I would go on an intensely restrictive diet and lose 30 pounds, but I'd gain it all back and then some a few months later. I was ready to get off that rollercoaster. After reading PETA's vegetarian starter kit, I decided that going vegetarian was the best option for my health and the best way to prevent cruelty to animals. After cutting out meat, I felt much less weighed down and sluggish. When I cut out dairy products and eggs, I had so much energy that it felt like I had a whole new body. And once the pounds started coming off, I really did! I've lost 45 pounds since going vegan, and I finally feel like I have the body that I was meant to have.
When I first decided to eat vegan foods, I worried about what I'd eat—I certainly didn't want to eat salads every day! I soon discovered a whole new world of delicious ethnic foods, new fruits and vegetables, soy-based proteins, and cholesterol-free desserts. My diet is much more varied now than it was when I ate animal products, and I still absolutely love food—especially sweets—but it's easy to maintain my weight on a vegan diet. I don't worry about calorie restriction or getting enough nutrients; I can eat without guilt.
I felt so great after cutting animal products out of my diet that I was motivated to start exercising. At first, I could barely run for more than 10 minutes without feeling completely exhausted. Now, I run between 20 and 30 miles a week and participate in half-marathons. My life has completely changed for the better since I chose a vegan diet.
What are you waiting for? Request a free vegetarian starter kit to get started on a path to a slimmer, healthier you.
Respond