Q&A With Founder of Parker's Crazy Cookies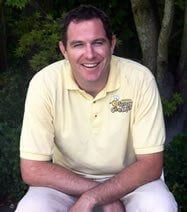 What would you expect from a two-time national champion water-polo player, member of the 1996-97 University of California–Los Angeles men's basketball team, and flamenco guitar player? If you guessed cookie connoisseur, you're right! Parker's Crazy Cookies specializes in custom cookies made to look just like you, your dog, or your company logo. They're perfect as wedding favors or for birthday parties or company outings. Best of all, the special recipe is completely vegan!
We chatted with the founder of Parker's Crazy Cookies, Dave Parker, to learn a bit more about the company, the idea, and what makes his cookies so crazy!
How did you come up with the idea for Parker's Crazy Cookies? Have you always enjoyed baking?
I came up with the idea for Parker's Crazy Cookies while talking with my college coach about animal crackers. I thought it would be fun to make our college water polo team into cookies for fundraising, and he loved it. I loved it, too, and spent a year or so trying to figure out how to do it. Once I figured it out, I left my job and started Parker's Crazy Cookies! I have always enjoyed baking and spent some time overseas doing it and really fell in love with it.
We love that your cookies are vegan! Why was it important to you to create a recipe that was all-natural and free of milk and eggs?
It was important to create a low-sugar health-conscious cookie, and we realized oil would be better than fat. After that, we just decided to remove the milk and eggs to go vegan, and once we tinkered with the recipe, we actually found it tasted even better than with animal products.
The "pet" Parker's Crazy Cookies are too cute! Do you share your home with any cats or dogs?
We have one dog, a golden retriever. We love dogs and feel they are the greatest pets in the world.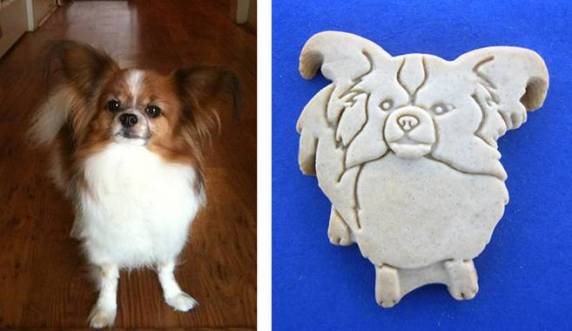 *****
Check back in July for your chance to win a set of custom cookies to look just like your barking or meowing family member.
For more information or to place an order, visit Parker's Crazy Cookies online.
Respond