Oprah Wants YOU to Go Vegan
The following article was written by Keegan Baur.
Did you happen to catch last week's "Vegan Challenge" episode of The Oprah Winfrey Show? If you missed it, have no fear—you can still get the scoop by checking out Oprah's online Vegan Starter Kit. Here you can learn about how Oprah and 378 of her loyal staffers took on a seven-day vegan diet challenge. But the best things about the site are the tips and advice it provides!
If you're thinking about going vegan (or even if you've never thought about it before), I encourage you to take advantage of this site's terrific resources. Find answers to burning questions such as "How does a vegan get enough protein?" Print out the Vegan Shopping List and take it with you as you navigate the aisles of your local grocery store. Peruse the Three-Week Vegan Menu Plan and discover the diversity and nutrition that a well-balanced vegan diet can provide. Take a gander at new recipes or learn how to veganize your own family favorites. And just for fun, take a quiz to test your knowledge of meat consumption in the U.S.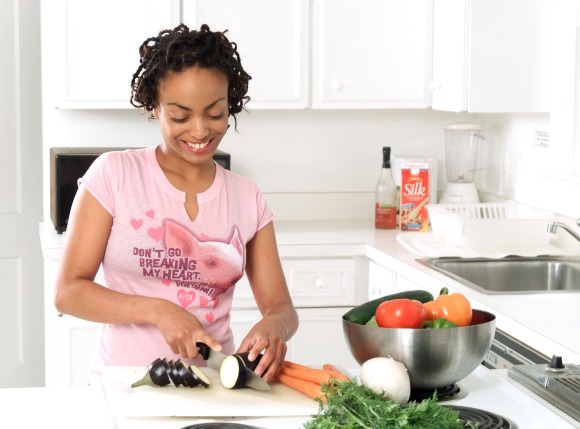 With her vegan challenge, Oprah has opened the eyes of millions of viewers, provoking Americans to think before they eat. After all, a vegan diet is better for animals, human health, and the environment. There's really no reason not to at least give it a shot. Are you up for the challenge?
Respond