Meal Ideas for Vegans on the Go
This article was written by Keegan Baur.
Life can get pretty hectic. We all have places to go and things to do. So what does a hungry vegan grab when faced with a big appetite and a limited amount of time? The following are five of my preferred vegan munchies for when I'm on the go:
1. Mediterranean Veggie Sandwich (No Feta) From Panera Bread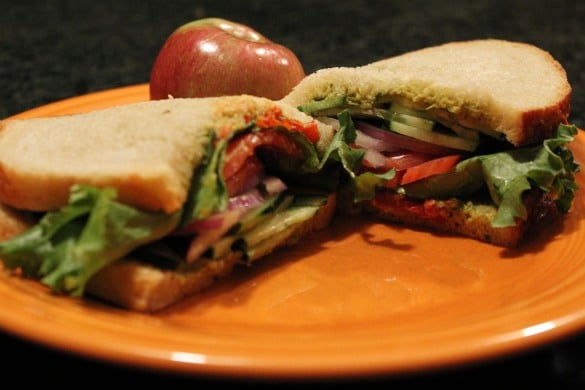 Substitute the eatery's tomato-basil bread with its artisan country loaf, and this sandwich is officially vegan-friendly. The peppers, cucumbers, lettuce, tomatoes, and hummus taste so light and fresh! I like to round out the dish with an apple as my "side."
2. Snack Bars From Clif Bar & Company
Sometimes I grab a Clif Bar post-workout, and just in case hunger randomly strikes, I usually carry one of these babies in my purse. With flavors like Berry Almond and Chocolate Peppermint Stick, who could resist?
3. Salad From Chipotle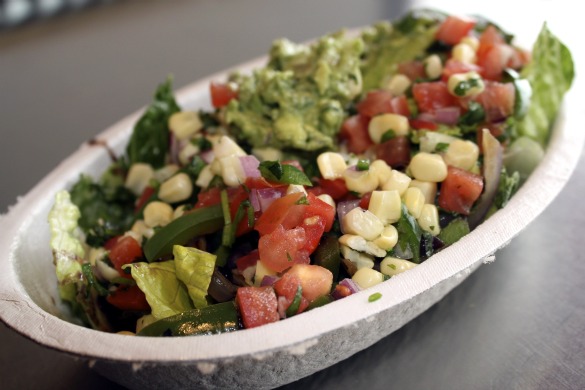 Because everything at Chipotle is made to order, you can have any dish prepared vegan. I always go for the salad and request black beans, fajita vegetables, corn, mild salsa, and guacamole. Let's face it, I'll eat anything (vegan) with guac on it!
4. Tall Soy Mocha From Starbucks
I usually try to avoid caffeine, but every once in a while, I just have one of those days when stopping for coffee is essential.
5. Japanese Pan Noodles From Noodles & Company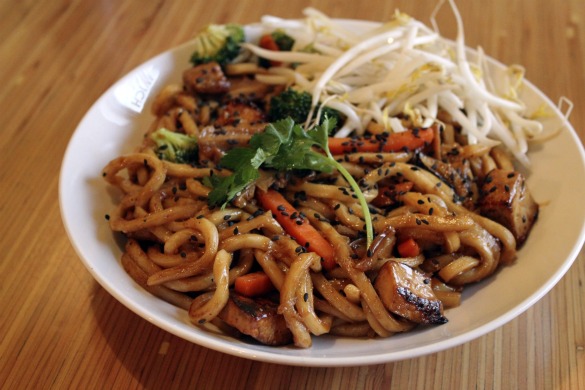 Asian cuisine is one of my favorites, and at Noodles, I know that I can get a quick fix to satisfy my craving. Oh, how I love that sweet combination of soy sauce, broccoli, Asian sprouts, and cilantro.
These are just a few of the vegan food items that come to mind for when I get hungry while I'm on the go. However, I'm always up for new ideas and suggestions on foods to help me fill my tummy. What do you reach for when you need a quick vegan meal or snack?
Respond