A Note About Small Amounts of Animal Products in Foods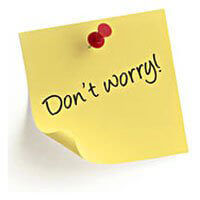 Some packaged foods have a long list of ingredients. The farther an ingredient is down the list, the less of that ingredient is in the food. People who have made the compassionate decision to stop eating animal flesh, eggs, and dairy products may wonder if they need to read every ingredient to check for tiny amounts of obscure animal products. Our general advice is not to worry too much about doing this. The goal of sticking to a vegetarian or vegan diet is to help animals and reduce suffering; this is done by choosing a bean burrito or a veggie burger over chicken flesh, or choosing tofu scramble over eggs, not by refusing to eat an otherwise vegan food because it has 0.001 grams of monoglycerides that may possibly be animal-derived.
We discourage vegetarians from grilling waiters at restaurants about micro-ingredients in vegetarian foods (e.g., a tiny bit of a dairy product in the bun of a veggie burger). Doing so makes sticking to a vegetarian diet seem difficult and dogmatic to your friends and to restaurant staff, thus discouraging them from giving a vegetarian diet a try (which really hurts animals). And we urge vegetarians not to insist that their food be cooked on equipment separate from that used to cook meat; doing so doesn't help any additional animals, and it only makes restaurants less inclined to offer vegetarian choices (which, again, hurts animals).
Remember that every vegetarian saves more than 100 animals a year from horrific cruelty—and by encouraging people around you to follow your lead, you can save many more.
Respond