Barbecues and Picnics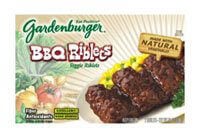 Many barbecue classics can be veganized by changing only one or two ingredients.
The array of delicious faux meats sold in virtually all grocery stores continues to grow. We've listed some of our favorites—toss some veggie burgers, "hot dogs," riblets, or "chicken" patties on the grill tonight! Or you can slather tempeh, tofu, seitan, or portobello mushrooms in your favorite barbecue sauce and then grill away.
For easy coleslaw, mix Vegenaise with shredded cabbage, carrots, salt, and pepper.
Potato salad couldn't be easier! Just substitute Vegenaise for egg-based mayonnaise in a traditional recipe, or follow this recipe for Red Potato Salad.
For kebabs, chop up your favorite veggies, such as squash, bell peppers, onions, and tomatoes, into large pieces and thread them on a skewer. They're ready for the grill, but you can also try coating the vegetables in salad dressing or marinade first.
While hash browns are typically thought of as a breakfast food, they would make a tasty and easy addition next time you're grilling veggie burgers and dogs on the back porch.
"No Blues" BBQ is great as a sandwich filling or served with cornbread.
Respond