Happy National Pancake Day!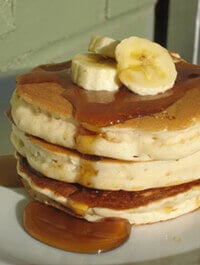 The following article was written by Ashley Palmer.
Today, March 1, is National Pancake Day, so why not celebrate with a pile of vegan flapjacks? Thanks to our handy-dandy recipe search, I've pulled up a list of 15 different pancakes!
Are you in the mood for something out-of-the-ordinary? Try out our mouthwatering Apple-Pecan Pancakes. Or, if your tastes are more traditional, try out our recipe for Classic Pancakes.
Which variety of pancake will you be celebrating with today?
Respond