Gymnopedie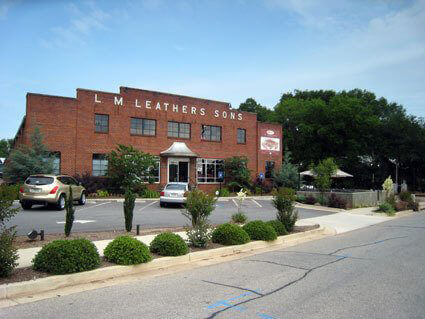 675 Pulaski Street #1400
Athens, GA 30601
http://gymnopedie.posterous.com

Hours
Open for Dinner
Wednesday – Sunday 5:30 p.m. to 9:30 p.m.
Reservations via website encouraged
Gymnopedie is a dining room/kitchen/lab/lair and atelier devoted to good food. Sourcing from both the local — produce — and the international — wines, olive oil — the goal each day is to create something that both speaks of our Southern climate and borrows from influences abroad.
The small, 16-seat dining room is located in the historic Leathers' building, which is tucked just behind the downtown of Athens, GA. The dining room has soaring 22 foot exposed-wood ceilings and features a community table where neighbors can sit together and share stories of the day. 
The coziness of the space adds to what chef/owner Sarah Dunning already loves about her work: community. "It has always been important to me to source ingredients from people rather than stores. In working with local farmers, we have a direct grower-chef relationship. This is as good as it gets: the food is on the table within hours of picking. In the interests of variety I do use ingredients from further afield, such as cocoa powder and nuts, but it's always going to be a produce-driven menu." Gymnopedie's flourless dark chocolate torte is worth looking out for, as is the handmade sweet potato gnocchi with sage and brown butter (vegan) that shows up in early Fall. "There's always something new to enjoy when you cook with the seasons. I feel like a little kid every time the strawberries show up around town."  
The next time you're in Athens, don't forget to stop by Gymnopedie for a delicious meal! Here are a few of their scrumptious dishes you can create at home.
Recipes from Gymnopedie
Radicchio and Artichoke Salad with Green Olives
1/4 small radicchio, shredded and soaked in an ice bath for 20 minutes
2 Tbsp. pumpkin seeds 
1 Tbsp. fennel seeds
olive oil
honey
squeeze of lemon juice
salt
2 oil-packed artichoke hearts, sliced
1/3 cup pitted green olives
While your radicchio is soaking, heat a small non-stick skillet over high heat and toast the fennel seeds for a minute, until aromatic. Put the seeds onto a plate (aside) and toast the pumpkin seeds for a few minutes until they start to pop and puff out. Shake the pan regularly to help the seeds heat evenly. Add the seeds to the same plate and set aside.
Whisk together the oil, honey, and lemon juice with a pinch of salt. Drain the radicchio and shake it dry. Put the leaves in your serving bowl and add the artichoke hearts and olives. Drizzle the dressing over and toss gently. Add the toasted seeds over the top of the salad right before serving.
Makes 2 servings
Cucumber Avocado Soup
2 cucumbers, peeled, seeded, and chopped 
1/2 cup water
1 T lemon juice
1 clove garlic, minced
1/4 t salt
1/2 ripe avocado, peeled, seeded, and chopped
1 T extra virgin olive oil
Place the cucumbers, water, lemon juice, garlic, and salt in a blender and process until smooth. Add the avocado and EVOO and blend again until smooth. Serve immediately, or chill for a few hours. 
Variations: romaine lettuce can be substituted for one or both of the cucumbers at 4 romaine leaves per cucumber.
Makes 2 servings 
Pine Nut Tart with Rosemary Cream
Almond sablé crust
2 C almonds, soaked for 2 hours, drained and left to dry
1/4 to 1/2 C coconut oil
a drizzle of dark agave nectar
pinch of sea salt
In a food processor process the almonds and salt until a flour is formed. Transfer to a mixing bowl and pour over 1/4 cup of the coconut oil and the agave nectar. Add more coconut oil if needed. Stir until well combined, then press the mixture into a 9-inch tart or cake pan. Place in the freezer to set while you prepare the rest of the dish. Ideally it will rest for a few hours so that the crust can dry out slightly.
Pine nut filling
2 C cashews, soaked four hours then drained
2 small apples, peeled, cored, and diced 
1/4 C refined coconut butter
1/2 C dark agave nectar
1 t sea salt
1 t pure vanilla extract
1 3/4 C pine nuts, soaked and dehydrated as time permits (overnight drying is suggested)
With a food processor or a high-speed blender, puree the cashews, apples, coconut butter, agave, sea salt, and vanilla to make a smooth cream. Add water if needed. Pour into prepared sablé crust and sprinkle the pine nuts over to cover. Return to freezer to set for 2 hours.
Rosemary cream
1 C cashews, soaked four hours then drained
1 C coconut flesh
leaves from 3 sprigs fresh rosemary, finely minced
2 T light agave nectar
Use the food processor as before, or using a high-speed blender to puree all the ingredients to make a smooth cream. This may take 2+ minutes on the blender. If using a food processor for this step, go easy on the motor by pulsing to begin and allowing the motor to rest every minute.
To serve, cut the tart into slices and serve with a quenelle (a fancy-shaped dollop) of the rosemary cream.
Makes 1 9-inch tart 
Respond