Get Your Vegan Grub On!
The following article was written by Eric Deardorff.
Grub With Us' Veg Week is nearly upon us, with events spanning the U.S. and kicking off in Los Angeles at vegan hotspot Native Foods, where I'll be dining with other foodies and chatting over Tandoori kabobs, chili "cheese" fries, and Nuevo Native Nachos.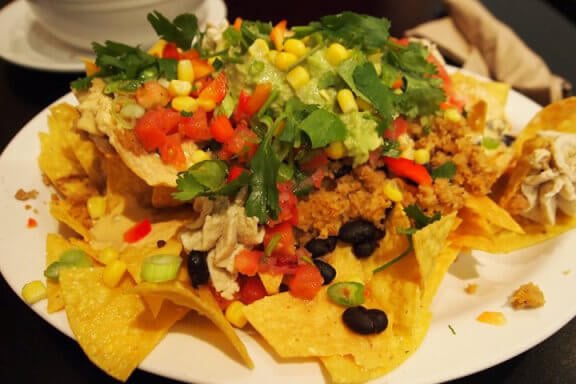 You can view all the Veg Week events (and reserve your seat!) on the Grub With Us website.
Now that the holidays are over and you've made your New Year's resolution to eat healthier, here's your chance to try new foods with interesting people! If you'd like to join one of the many animal-friendly meals during Veg Week, just visit GrubWithUs.com to book a meal with an animal rights leader, celebrity chef, or author and to learn about how you can make a difference by fighting for animal rights.
The best part of this deal is that $20 from each meal with a PETA staff member will automatically be donated to PETA!
After grubbing, be sure to sign up for PETA's Action Team to learn about how you can help animals! Then you'll automatically be notified of upcoming events in your area, have your own contact at PETA who can help you help animals, and get great activism ideas that fit in with your schedule!
I hope you can make it to one of the events near you—and maybe I'll meet you in Los Angeles!
Respond