Order a Free Vegan Starter Kit for a Friend
Looking for ways to help your friends and family make the transition to a meat-free diet? Well, this is your lucky day! Order a copy of our free vegan starter kit and help your friends and family adopt a healthy and humane vegan diet.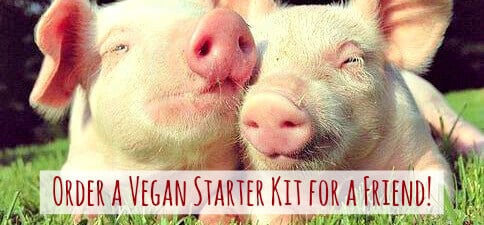 With many delicious recipes to choose from and dining out tips, the vegan starter kit is just what they need to make the switch. Your loved ones will be thanking you for years to come as they continually improve their health and trim their waistlines!
Be sure to give us the contact information for the person you would like the kit to be sent to—not your own.
All fields in bold are mandatory.
By submitting this form, you are agreeing to our collection, storage, use, and disclosure of your personal info in accordance with our privacy policy as well as to receiving e-mails from us.
You may have been thinking about a vegan lifestyle for a while but didn't know where to start. Well, it's as easy as one, two, three! Here you can find out how to go vegan in three simple steps.
Respond