5 Vegan Meals You Can Get on the Road
You don't always have time to pack a vegan lunch, prepare quick vegan snacks, or plan your entire vacation around vegan restaurants. The good news is, a few national restaurants and convenience stores have your back when you're away from your kitchen. Here are five vegan meals you can get anywhere: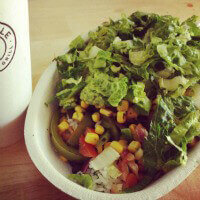 Where to Go: Chipotle
What to Eat: The Veggie Bowl
The veggie bowl is everything you'd find in a regular burrito, without the tortilla. White rice, black beans, green peppers and onions smothered in mild salsa, corn, guac, and lettuce make this meal an unbeatable option. (Photo by Michelle Carr/PETA)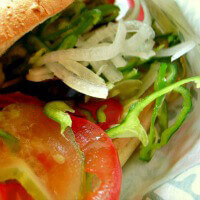 Where to Go: Subway
What to Eat: The Veggie Delite
Skip the cheese, and get your sammy on Italian bread. Stack it high with lettuce, tomatoes, green peppers, black olives, onions, pepperoncinis, and pickles. Our tip: Add advocado.
If you're in Washington, D.C, Maryland, or Virginia, look for a vegan patty option, now being served at select locations. (Photo by yoppy)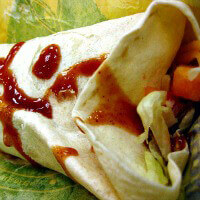 Where to Go: Taco Bell
What to Eat: The five-layer burrito
OK, so this isn't a legit menu option. What we're really talking about is the seven-layer burrito, minus the sour cream and three-cheese blend. Even without two ingredients, you'll have a hearty meal to go: seasoned rice, beans, shredded lettuce, diced tomatoes, and chunky guacamole, wrapped in a warm flour tortilla. (Photo by jasonlam)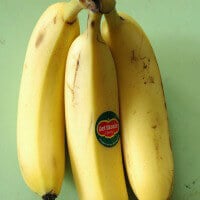 Where to Go: 7-Eleven
What to Eat: A banana, an apple, a Cliff Bar, and a 7-Eleven 7 Select Cherry Snack Pie
This isn't an ideal "meal," but it'll do the job in a pinch.
For more items you can often find on 7-Eleven's shelves, check out PETA's "accidentally vegan" list. (Photo by keepon)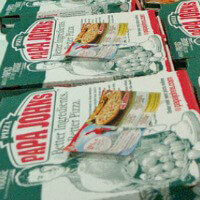 Where to Go: Papa John's
What to Eat: Whatever you like!
Papa John's will make custom-order pizzas with little alterations to sub out animal ingredients. According to a PETA employee who tried it, the staff was very nice about it! (Photo by Mike Saechang)
What's your go-to vegan meal away from home? Share in the comments section below!
Respond