Five Appliances That Make a Raw Vegan Mama's Life Easier
The following article was written by Carissa Leventis-Cox of Mama in the Kitchen, and she ain't cookin'!
I love being in the kitchen—but even more, I love being with my family. Here are my top five must-have appliances that help me prepare nutritious, unprocessed food—speedily! These appliances cut down on food preparation time so I can have more time with the people I love.
1. Spice Grinder
I use a coffee grinder to grind my spices and flaxseeds in seconds. No pounding away with a mortar and pestle!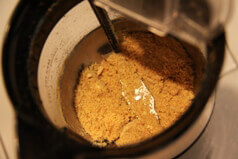 2. Personal Blender
I bought this for my son as suggested by my friend Karen Ranzi, the author of Creating Healthy Children Through Attachment Parenting and Raw Foods. She said her kids use it when they play "restaurant" by making their own green smoothie concoctions. My son loves it, but I actually use it more than he does! Sometimes I need just a small batch of salad dressing or a single-serving drink. With this machine, I can whip it up in a minute, and when I'm done, I can place the dirty cup and lid in the dishwasher. Plus, I can take it along when I travel!
3. Food Processor
It slices, grates, mixes, and purées. I love that food processors make grating so easy because my family enjoys eating grated hard veggies. And I love that this machine saves me so much time!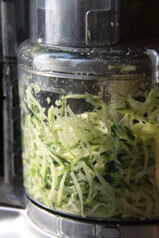 4. Dehydrator
This appliance is indispensable for making veggie chips, raw bread, and raw oatmeal cookies! I also make raw flour by dehydrating sprouted grains or nuts or seeds and then grinding them in my Vitamix machine.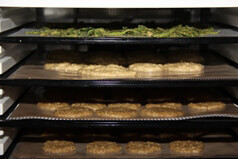 5. High-Speed Blender
Not a day goes by that we don't use our Vitamix. It makes drinks, smoothies, and veggie soups smooth and silky! Frozen fruits (such as bananas) are rendered soft and creamy, while sprouted dehydrated grains are processed into fine powder. The possibilities are endless. I highly recommend this appliance to anyone who wants to add more raw foods into their diet.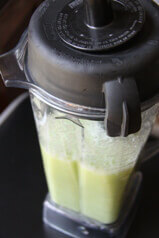 What are your must-have kitchen appliances?
Respond