Fire-Roasted Corn Chowder With Sriracha
Written by
August 8, 2013
|
I have been making a conscious effort to cook more lately. There's just something about making your own meals that makes you appreciate what's going into your body. I decided to try this chowder using my favorite spicy condiment, Sriracha. The smoked paprika and cilantro garnish really made this dish out-of-this-world-delicious. I made plenty, and the leftovers were even better than the first batch!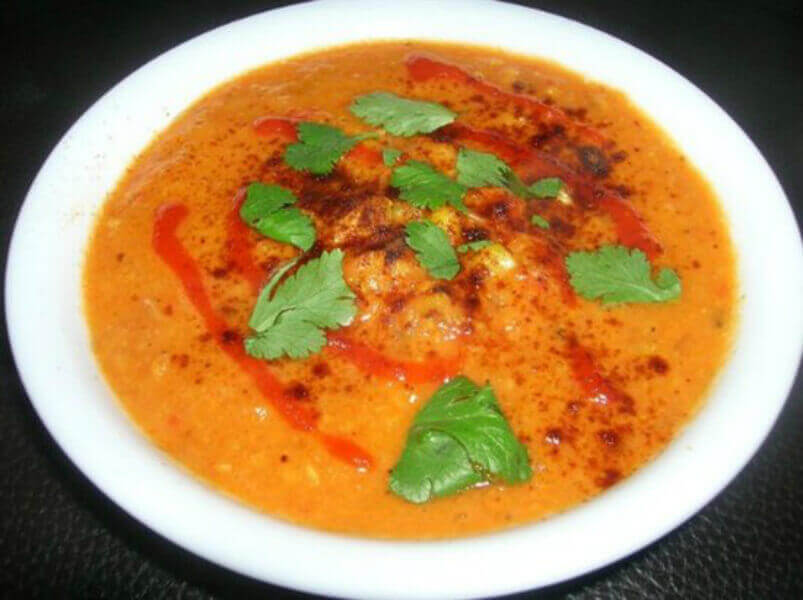 Fire-Roasted Corn Chowder
Adapted from The Sriracha Cookbook by Randy Clemens
8 ears fresh sweet corn, husked
2 Tbsp. olive oil
2 red bell peppers, seeded and diced
2 red onions, diced
5 cloves garlic, minced
6 cups vegetable stock
1/2 cup Sriracha, plus more for garnish
3 sprigs fresh thyme
2 bay leaves
1 cup dairy-free creamer (almond or soy milk work fine)
Salt and freshly ground black pepper, to taste
Smoked paprika, for garnish
Torn leaves of fresh cilantro or flat-leaf parsley, for garnish
Roast 4 ears of the corn over a direct flame (on a preheated grill or over a gas burner) until the corn kernels begin to blacken, turning every few minutes until all sides have roasted.
After the roasted ears have cooled, scrape the kernels from the cobs and reserve.
Heat the oil in a large Dutch oven over medium heat.
Add the bell peppers and onions and cook until softened slightly, 5 to 7 minutes.
Meanwhile, scrape the corn kernels from the remaining 4 ears of corn.
Add the raw corn kernels and garlic, and cook until the garlic is aromatic, 1 to 2 minutes.
Add the vegetable stock, Sriracha, thyme, and bay leaves.
Bring to a boil, then lower the heat and simmer for 45 minutes.
About 10 minutes before the soup is finished, gently heat the dairy-free creamer over low heat, keeping just below a simmer.
Once the soup has cooked for 45 minutes, discard the thyme and bay leaves.
Purée the soup using an immersion blender. (A food processor or blender can be utilized with caution, puréeing the hot liquid in small batches.)
Mix in the warm cream and add the reserved roasted corn.
Cook for an additional 3 to 5 minutes until thoroughly heated.
Season with salt and pepper, to taste.
Ladle the soup into bowls and garnish with a few lines of Sriracha, a generous sprinkle of smoked paprika, and torn cilantro or parsley leaves.
Makes 6 to 8 servings
Respond
In This Section