Our Favorite Vegan Wedding Favors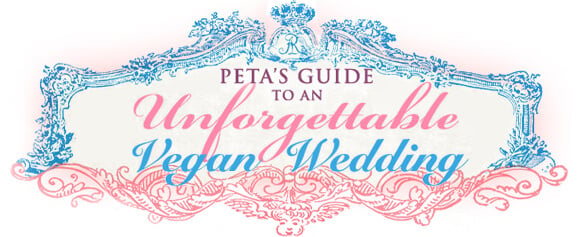 Wedding favors are given out to thank your guests for their support and attendance on your special day. Every couple is different, so luckily, there are countless cruelty-free options when it comes to picking out favors and gifts for guests on this special occasion. Here are a few of our favorite ideas: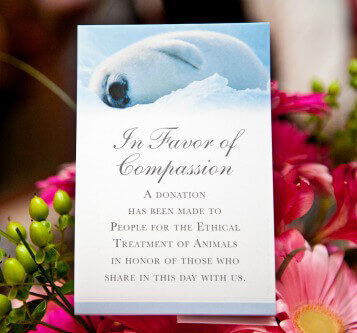 Donate to your favorite animal rights organization. PETA has several different cards that you can give to guests to let them know that a donation has been made on their behalf to help save animals. It is an adorable and creative idea that will keep on giving.
Vegan, cruelty-free soaps are another great idea. Individually wrapped bars of soap that you can personalize with your name, your partner's name, and the wedding date are a delightful and practical idea. Etsy is a great place to find unique favors like this.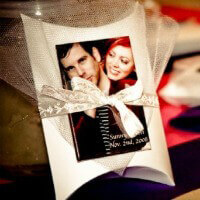 Yummy vegan treats! Give your guests delicious vegan chocolates that will warm their stomachs and hearts. Allison's Gourmet has a few different wedding favor options that are both elegant and delicious. Carefully and colorfully wrapped lollipops, hard candies, and dark chocolate–covered almonds are other great choices for a sweet-toothed couple.
Personalized soy candles are also a great option. Little Things Wedding Favors has a variety of scents and cute covers to create a unique favor that your guests will love.
Who knows? Maybe your guests will love your favors so much that they'll be inspired to start replacing some of their nonvegan products with cruelty-free ones!
Dressing the Compassionate Bride
Handsome Suits for the Hubby-to-Be
Vegan Wedding Cakes Everyone Will Love
Decorations for Your Vegan Wedding
Our Favorite Vegan Wedding Favors
Respond