'Fall' for Harvest Fare
The leaves are changing, and as the orange, yellow, and red colors pop, it's harvest time for autumn fruits, vegetables, and herbs. Break your sweaters out of storage, fire up the stove, and savor the hearty flavors of fall's bounty.
Pumpkins
The pumpkin's popularity goes back much further than jack-o'-lanterns. Native Americans liked to cut pumpkins into strips and roast them over a fire.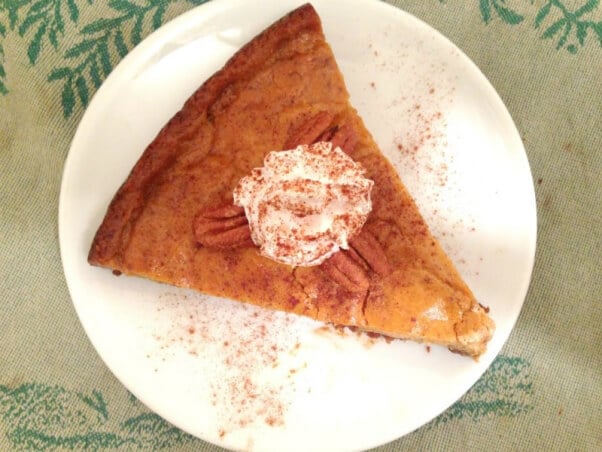 Rich in potassium, iron, fiber, and vitamins A, B6, C, and E, pumpkins are as healthful as they are delicious, but be careful when selecting fresh pumpkins for cooking—smaller varieties are sweeter and more flavorful than the giants used for carving. If you feel like branching out a bit from pie, try these recipes that use pumpkin as a key ingredient.
Apples
Before apples were cultivated thousands of years ago, they were smaller, tarter fruits than today's sweet cultivars. Today, there are more than 7,000 named apple varieties.
This stuffed squash recipe calls for green apples and vegan sausage for a bold mix of fall flavors.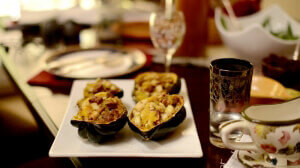 Collards
These "soul food" staples contain more than 7 grams of fiber in every cup, making this cruciferous vegetable a good choice for digestive-system support.
Members of the cabbage family, collards are believed to help prevent cancer and are rich in magnesium, potassium, vitamin A, and protein. They can be prepared in the same way as spinach.
Creamy Grits & Garlicky Collard Greens:
Sage
There's nothing quite like fresh sage to add zing to a savory dish, and although it grows year-round, it suits fall recipes perfectly. We value sage as a flavoring today, but the ancient Romans thought it was sacred. You may find yourself revering the sage stuffing in this recipe:
Pear
One of the oldest cultivated fruits, pears have been used as a muse for still-life paintings, sung about in "The Twelve Days of Christmas," and immortalized as a "gift of the gods" in Homer's The Odyssey. Full of fiber, vitamin C, and potassium, this tasty fruit is perfect raw or when baked or grilled.
Brown Sugar Pear Steel Cut Oats:
Sweet Potatoes
A Southern staple, these nutritious tubers most commonly grace the table during holidays as mashed sweet potatoes or sweet-potato pie, but you haven't experienced them in all their glory until you've given this soup a shot: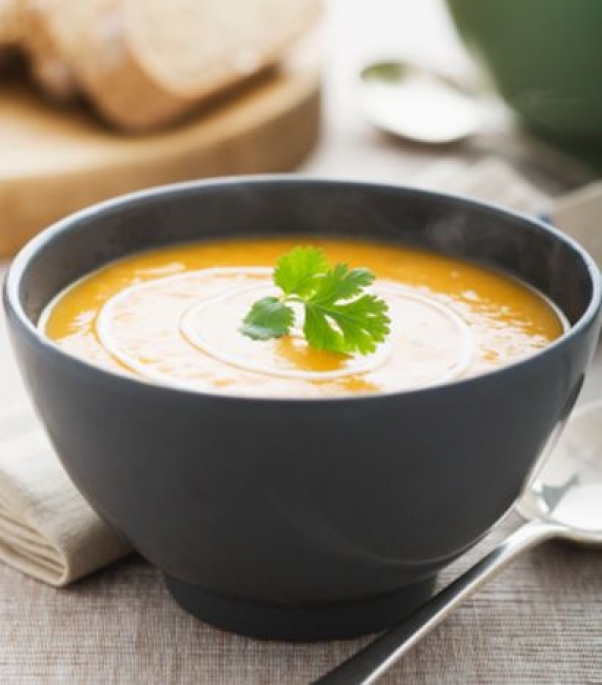 Kale
We would be remiss to leave kale off a list of our favorite fall veggies. Here are 50 things to do with the green super-food.
Enjoy the autumn harvest, and check out our recipe database for more vegan recipe ideas.
Respond