Creamy Plantain Green Smoothie
The following article was written by Carissa Leventis-Cox of Mama in the Kitchen, and she ain't cookin'!
Because they are in season all year round in the tropics, I grew up eating plantains fried or baked or boiled or steamed almost daily. They were one of my fave foods. I was told not to eat them raw, but I couldn't resist trying one as it ripened on my kitchen counter one day a few years ago. Now I LOVE them raw when they are all black, soft, creamy and super-sweet.
For breakfast, I love them with a little raw almond butter or with cayenne spices. For lunch, I like to eat them plain with a huge salad to bulk up my meal when I am really hungry. Plantains are an excellent source of potassium, magnesium, and vitamins B6 and C.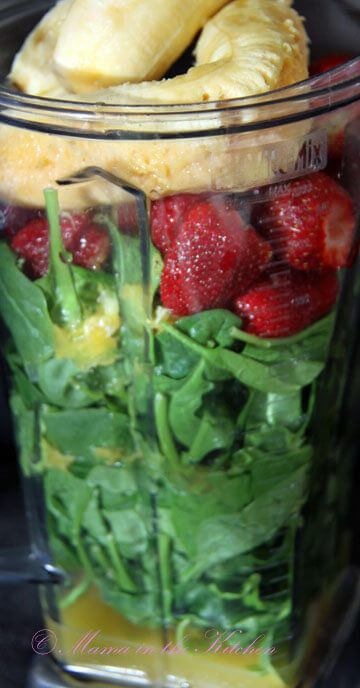 Sometimes, my family and I enjoy them in smoothies because they create really lovely creamy drinks. For days when you are really hungry, these smoothies have a heavier creaminess than regular bananas. For us, the fewer ingredients, the better. We like keeping things simple so that we can really taste the ingredients in the smoothie. We used to add dates and nut butters and a lot fewer greens to our smoothies. But now, we prefer just the fruits and a lot more veggies. Here's my basic recipe.
Creamy Plantain Green Smoothie
2 really ripe, soft, black plantains, peeled
1 cup freshly squeezed orange juice
1 cup water
1 pint strawberries or other fruits in season
6 or more cups greens
Blend all ingredients in a high-speed blender.
Makes 4 servings
Respond