'Candied' Apple: Just What the Doctor Ordered!
The following article was written by Jessy Easton.
"An apple a day keeps the doctor away"—we've all heard that before. It may not be completely true in this case, but it will sure do wonders for your sweet tooth without adding inches to your waistline.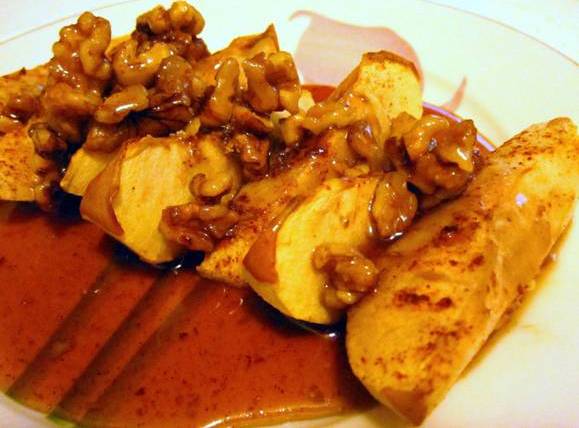 This dessert is the perfect dish to indulge in or share with a friend. It's as sweet as apple pie—no, really! It's like apple pie but without the carb-loaded crust. That's what I call a win-win situation!
How do you like them "candied" apples?
'Candied' Apple 
One apple (Gala apple pictures)
Nonstick spray
1/4 cup chopped walnuts
1/4 cup grade B maple syrup
Dash cinnamon
Preheat the oven to 350°F.
Spray a baking dish with nonstick spray.
Remove the core from the apple, then cut the apple into 4 to 8 slices and place in the baking dish.
Sprinkle the chopped walnuts over the apple slices. Pour the maple syrup over the apple slices, then sprinkle with the cinnamon.
Cook for 25 to 30 minutes.
Makes 1 to 2 servings
Respond