Vegan Shoe of the Month: olsenHaus Preview
The following article was written by PETA staffer Royale.
New York Fashion Week is in full swing, and while designers are previewing their Spring/Summer 2011 collections, I'm giving you a sneak peak at some of fall's hottest vegan boots. Designer-inspired vegan shoes may be my forté—I love to help fellow veganistas get the look for less (money and cruelty)—but this month, I'm shaking things up!
For anyone who is as addicted to cruelty-free shoe shopping as myself, I'm sure that you've already discovered olsenHaus—and probably given a pair of the company's shoes a forever home. ("But babe, they looked so lonely online. Can we keep them? Please?") According to the olsenHaus website, the shoe company is "committed to being 100 percent animal-free/cruelty-free, producing functional goods with a high standard of ethical social responsibility in animal rights, human rights, and the environment." With a philosophy like that, who wouldn't want to support and sport these shoes?
Not only does olsenHaus aim to save animal lives, it also hopes to help save the planet—in style. The shoe company's collections are vegan and made from sustainable/renewable materials, including uppers made from recycled television screens! I've picked my favorite TV shows—I mean shoes—for your viewing pleasure.
Talk about having a beautiful sole. The Beauty boot is perfect for paring with tights or skinny jeans! Throw a pair on with a skirt or dress, and you've got that over-the-knee cool look for night.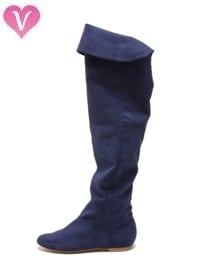 Not that innocent? Wear these Innocence peak-a-boo booties with a pair of colorful or printed tights, or show some skin and knock some socks off.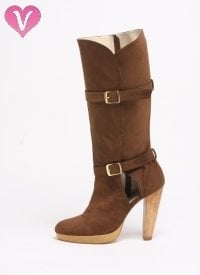 The Harriet is my favorite boot, with its quirky wedge heel and golden cuff—the look is certainly an attention grabber. This boot screams, "Let's paint the town red!"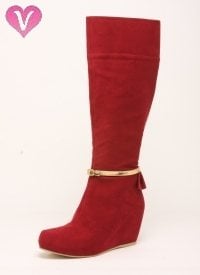 Check out olsenHaus' full fall preview, and then be sure to check back here next month because we are giving one reader a pair of shoes of her choice! OMG shoes.
Respond