Fashion Friday: Weekend Casual
Ah … the weekend: A time to enjoy late-morning soy lattes, vegan DIY projects, and long walks with your animal companion.
While you relax this weekend, look cute and feel comfy in a graphic cotton tee and some simple jeans. Add an oversized faux-leather bag to tote your weekend reads, slip on some vegan flats, and pop on a ring for a touch of style. Psst … for some super-rad animal-themed options, check out our list of must-have animal jewelry!
Ready, set, relax!
What to Wear: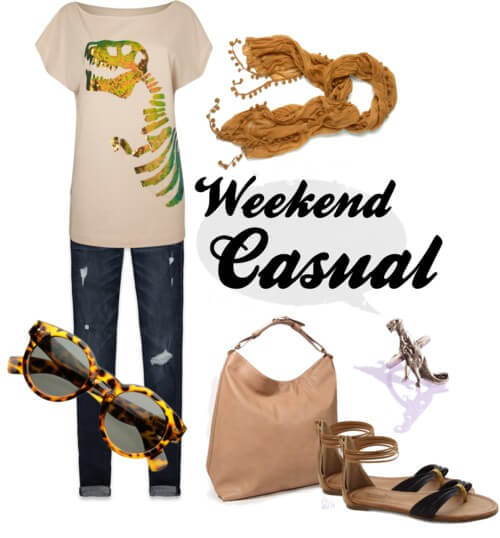 Respond