Fashion Friday: Vegans Love Oktoberfest!
Written by
October 10, 2013
|
Ever since I have been of drinking age, I've wanted to go to Germany and experience Oktoberfest. I've imagined a girl in a cute outfit serving me a gigantic bier. And although I'd need to inform everyone that meat sausages are the wurst, it would be the perfect opportunity to share how delicious vegan beer and sausages can be.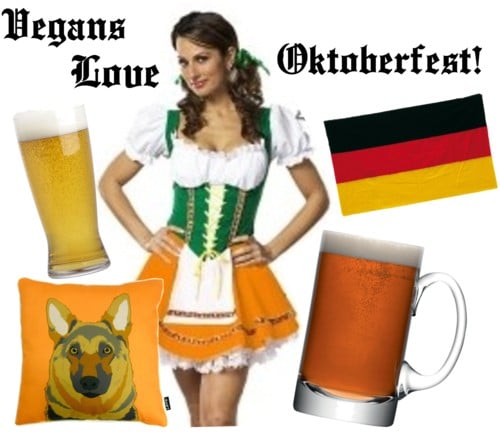 Have you ever been to Oktoberfest?
Related Posts
Respond
In This Section