Fashion Friday: Be My Vegan Valentine
Written by
February 10, 2012
|
No date? No problem! I'm single this Valentine's Day, but I'm not going to let that stop me from sporting a cute and flirty vegan outfit. If you're also single this year, no need to sit at home and wallow: Lose the sweatpants, throw on a sexy outfit, and go out with your girlfriends!
Adding hints of red and pink will give your outfit pops of color without looking over the top. Personalize the look with some festive touches like heart nail decals paired with some cruelty-free nail polish or a lovely cocktail ring!
Whether you're in a relationship or single this Valentine's Day, nothing is sexier than confidence (and cruelty-free fashion, of course), so whatever you wear, own it!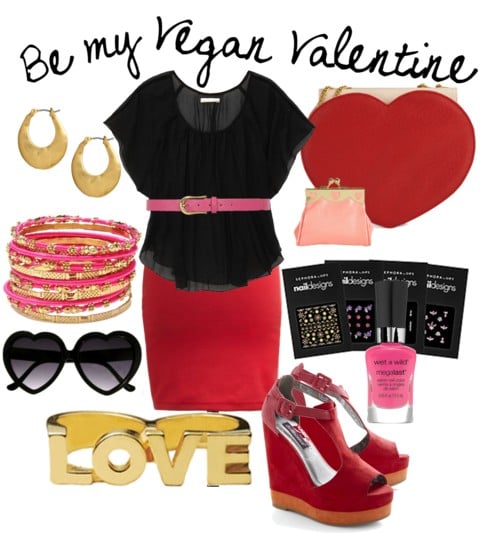 Related Posts
Respond
In This Section