Fashion Friday: Maxi-mize Your Kindness
Written by
September 21, 2012
|
Glide into fall in a gorgeous, flowing maxi skirt!
These long skirts might be a signature of summer, but they can definitely make the transition into fall with the right accessories. Pick autumn colors, add in a faux-leather bag, and throw on matching jewelry, and your look is complete!
Bonus: Since everything's vegan, you're maximizing your kindness to animals, too. As any fashionista knows, a good wardrobe is both flattering and cruelty-free.
What to Wear: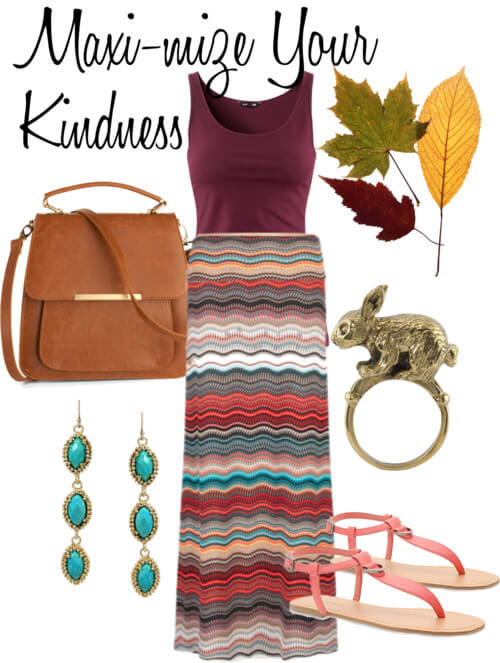 Respond
In This Section