Fashion Friday: Independent Woman
Four score and seven years ago, there were no leather booty shorts. There were no stingray bracelets. And there were definitely no alligator-skin high heels. Maybe our Founding Fathers were onto something.
This Fourth of July, show your pride for your country and your love for animals by donning red, white, and blue vegan clothes. Look cute and patriotic in a girly dress inspired by the ultimate symbol of our nation's unity, the American flag. Pair your stars and stripes with gold jewelry and synthetic wedges or flats to really set off some fireworks. Or kick it casual style and pay homage to traditional Native American dress by pairing classic jean shorts with a braided belt and beaded jewelry.
Can't decide what to wear? Mix and match looks—a fitting tribute to our melting pot of a country—and toss on an American-flag scarf to complete the look.
What to Wear: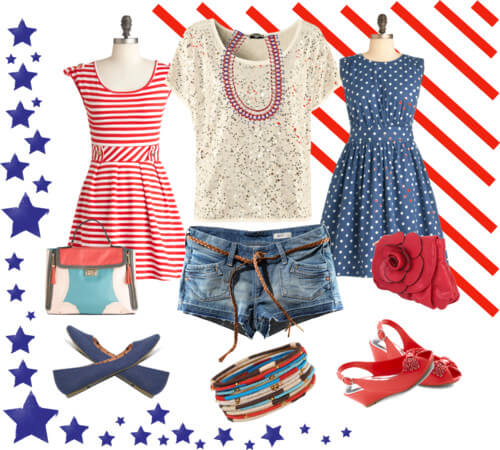 Respond