Fashion Friday: Plaid and Glad
The following article was written by Leigh-Anne Dennison.
According to Glamour, wearing tartan and plaid—especially in bold red-and-black hues—is one fashion trend this fall.
If, like me, you thought all tartan skirts in these hues are wool—think again! This one is a cotton-poly blend. It's paired with a soft, cozy cotton turtleneck sweater and a plaid polyester scarf.
All-synthetic bags and boots are ideal accessories with this ensemble. Opt for opaque tights, preferably in black, and ankle boots to create the appearance of a long leg.
Finally, silver-gray eye shadow will add shimmer and work well with sterling silver jewelry. Celtic-inspired earrings and necklaces are fun foils for this kilt-like skirt.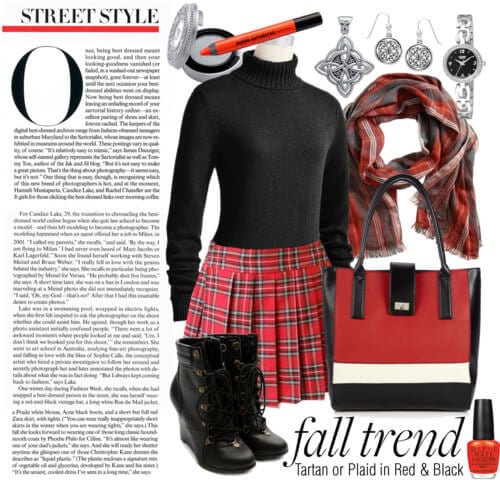 Respond