Fashion Friday: Cut Out Cruelty
Summer's a season when guys and girls alike dare to bare all. With temps hitting the hundreds and beaches calling your name, it's easy to want to beeline for the booty shorts.
But sometimes, less is more. This month, stay cool—but leave a little to the imagination—with breezy dresses and tops featuring geometric cutouts. A circle framing your lovely shoulder blades gives just enough away to look cute and classy, while a glimpse of your collarbone will complement your summer skin.
Best of all? With these all-vegan duds and accessories, you're also cutting cruelty out of your wardrobe, and that's something that you can let the world see.
Of course, as with days at the beach, sunscreen is a must! Geometric cutouts are cute; geometric tan lines are not. Before you head out, slather on cruelty-free sunscreen.
What to Wear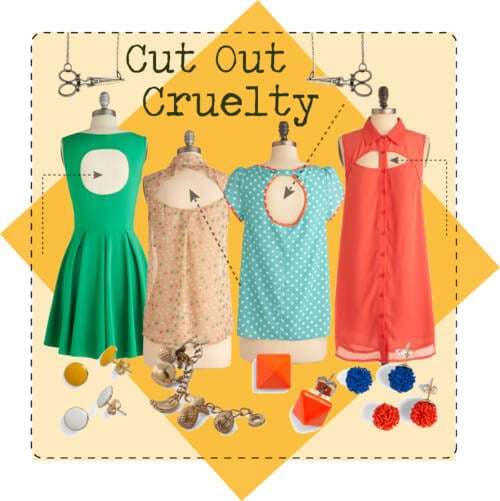 Related Posts
Respond